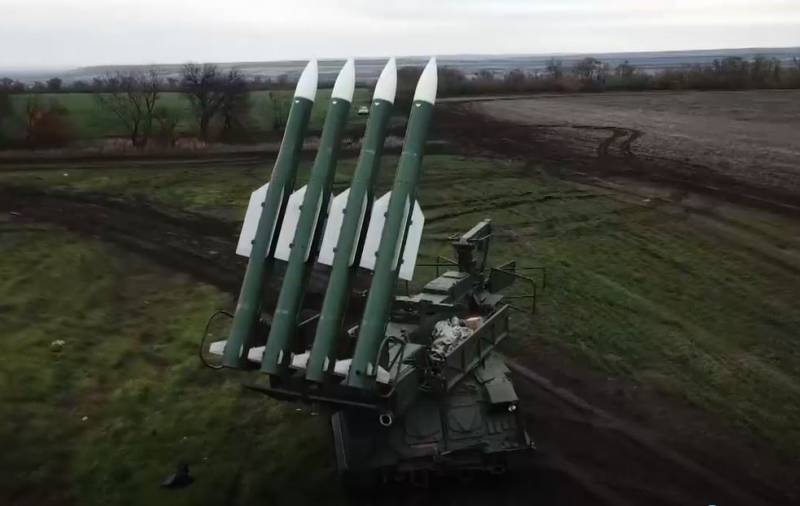 The past XNUMX hours have not made significant changes to the operational situation on the line of contact, positional battles continue along the entire front line, and only in the Artyomovsk direction, "musicians" from the Wagner PMC continue to play the "Bakhmut Overture", knocking the enemy out of their positions.
The past day was also unsuccessful for the Air Force of Ukraine, which lost two combat aircraft at once, and both over the territory of the DPR. According to the information provided by the military, the MiG-29 fighter of the Armed Forces of the Armed Forces of Ukraine was shot down by our fighters. All this happened near the village of Ukrainka. And in the Nikolskoye area near Ugledar, Russian air defense systems have already worked, shooting down a Su-25 attack aircraft of the Armed Forces of the Armed Forces of Ukraine.
The Ministry of Defense has officially confirmed the transition under our control of Kurdyumovka near Bakhmut Artemovsk). Now all attention is focused on this direction, where the Wagner assault groups play the main role. In recent days, the enemy suffered heavy losses in this direction, after which he was forced to withdraw reserves from other directions and transfer them to Artemovsk in order to hold the city. According to reports, a battalion of the 65th Mechanized Brigade of the Armed Forces of Ukraine was sent from the Zaporozhye direction. This means that now the plans of the command of the Ukrainian grouping have been violated, they have to reshuffle the units again, trying to cover several directions at once. And this is a very difficult task, given the large losses and lack of reserves.
Positional battles are going on in other directions, on Kupyansky, an attempt by the enemy to attack from the Kotlyarovka area has been thwarted. The advancing enemy formations were covered by artillery strikes,
aviation
and TOS. At the Krasno-Limansky Armed Forces of Ukraine, they again tried to attack in the direction of Chervonopopovka, but ran into a rebuff and retreated. In total, in these two directions, the enemy lost over a day: more than 150 people killed and wounded, four
tank
, four infantry fighting vehicles, four armored cars and two pickup trucks. Eleven servicemen of the Armed Forces of Ukraine were taken prisoner.
In Yuzhno-Donetsk, the enemy made attempts to attack from the direction of Vugledar in the direction of Nikolskoye, but to no avail. Losses amounted to about 50 dryers, one tank, three armored personnel carriers and two pickup trucks.