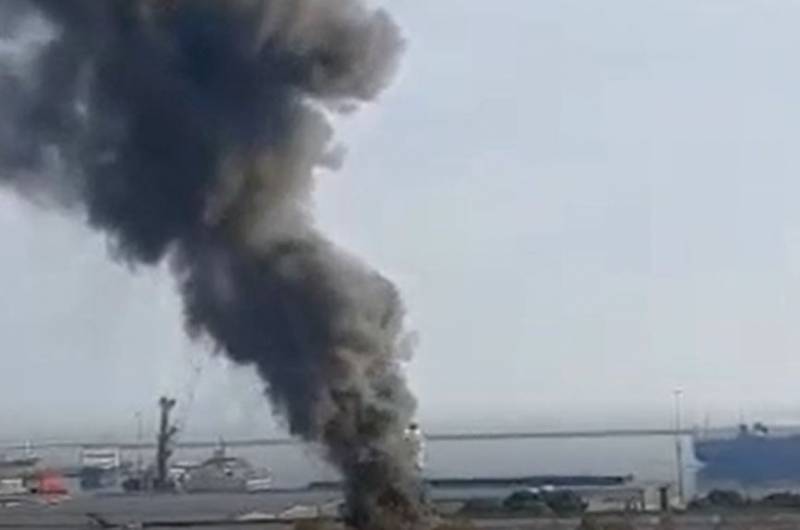 The explosion occurred in the Turkish port of Samsun on the Black Sea coast of the north of the country, a thick column of black smoke rises above the explosion site. This is reported by the Turkish press.
According to preliminary data, the explosion occurred on board a tanker in the port, after which a fire broke out. It is the burning of petroleum products that causes a black column of smoke. According to other sources, a fuel tank exploded in the port area, and it is also reported that one of the fuel tanks, which stores used oils, "heats up". The explosion occurred at 11:15.
There is no official information at the moment, as well as no data on possible victims of the explosion and destruction, if any. A large number of fire brigades are on site.
An explosion occurred in the port of Samsun for an unknown reason. Fire brigades were sent to the port area, where a fire started after the explosion
the emergency services said in a statement.
The cause of the incident has not been established, the law enforcement agencies of Turkey will deal with this after the final localization of the fire. The emergency services of the city are working in the port, the police have already launched an investigation.
Port Samsun is located in the city of the same name, 420 km from Ankara, it is one of the most important cargo terminals in Turkey, from where cargo is delivered to many countries of the Black Sea region, including Russia. By the way, Samsun is a sister city of Novorossiysk.