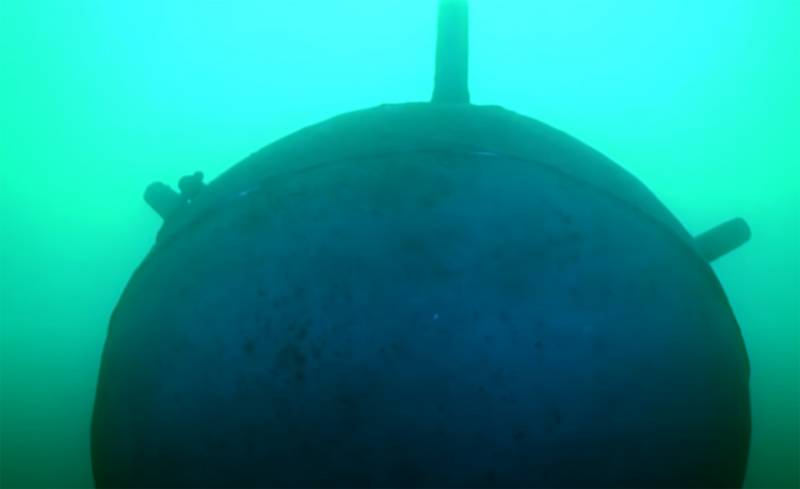 Dr. Scott Savitz, Senior Engineer at the RAND Corporation, which is a strategic research center for the US government, its military and related organizations, spoke about the dangers of drifting mines and the difficulty of dealing with them in an article on the RAND website.
Unlike anchored mines, where their fixed location can be identified and marked, Savitz said, the directional movement of drifting mines depends on ocean currents and therefore their position is changeable.
It is extremely difficult for ships to counter drifting mines because most mine countermeasures are designed to counter stationary minefields, Savitz said. The traditional way of dealing with drifting mines involves sailors on watch, scanning the waters around the ship. Often just visually. When they detect a nearby mine, the ship can turn or use a water cannon to push it away, or attempt to sink or detonate it with a shot. However, it is difficult to detect a dark, semi-submerged object - especially at night, in foggy conditions or in murky waters. Moreover, if the developers of the mine were smart, they adjusted its buoyancy so that it was completely submerged below the surface, making it even more difficult to detect, the expert notes.
According to the doctor, the basic protection against drifting mines today is the same as it was more than a century ago - the crews try to detect potential drifting mines in their immediate vicinity using sailors with binoculars or various sensors, then try to shoot at the mines from the available
weapons
or avoid them. As an additional tactic, bow rails were sometimes attached to ships so that drifting mines detonated at a distance from the hull, but this, according to the expert, worsens the hydrodynamics of the ship.
As Savitz writes in his article, there is also the risk of a high level of false alarms: fragments can be mistaken for mines, and repeated false alarms can eventually lead to a lull in vigilance.
Weapons aimed at drifting mines must also be able to fire at correct horizontal and vertical angles, which can be difficult to achieve, especially if multiple mines are found. Given these circumstances, the problem of drifting mines is difficult to solve, said Savets.
According to the expert, one effective way to deal with drifting mines is to use unmanned aerial vehicles to detect and classify these objects in the water.
According to him, drones could scan the water space within a radius of several hundred meters around the ship, sending signals in case of detection of suspicious objects. On board such UAVs, various sensors can be installed, including those that are capable of scanning underwater space to a depth of 2-3 meters. The same UAVs could be used to destroy drifting mines, while confirming that they are.