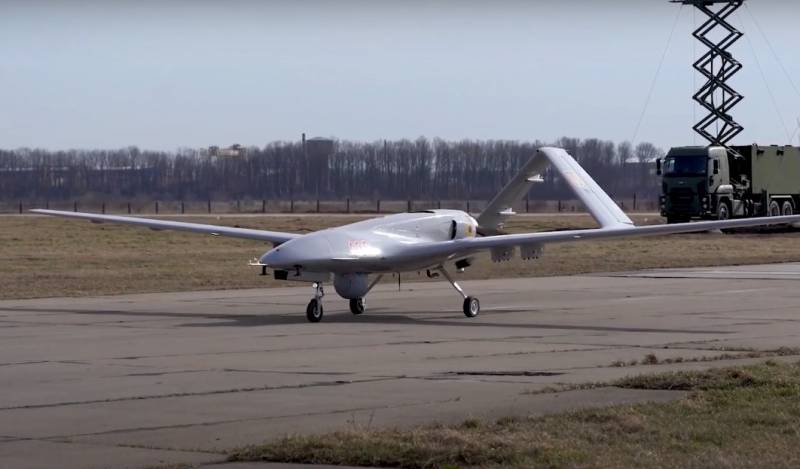 In recent months, reports of Turkish Bayraktar drones in Ukraine have practically disappeared from the information space.
It is worth noting here that the reason for this phenomenon is not that our air defense has "forgotten" how to shoot down the drones widely advertised after the conflict in Karabakh. It's just that the Ukrainian military stopped using them.
Recall that the last time the mass use of the Bayraktar UAV by the Ukrainian army was observed during the attacks on the island of Serpents, which began in the first decade of May and continued until the end of June. At the same time, this period can only be called "bayraktaropad". In senseless attacks, the Ukrainian Armed Forces lost dozens of Turkish drones.
In total, according to some reports, by the end of September of this year, Ukraine had lost about 130 Bayraktars.
In fact, this is the main reason for the abrupt cessation of the use of the aforementioned drones by the Ukrainian military. UAV stocks of the Armed Forces of Ukraine are running out, but there are no new deliveries.
Speaking of the latter. At the end of October, it was reported that the Turkish company had sharply reduced the supply of its drones to Ukraine at the request of Turkish President Recep Tayyip Erdogan. The reason for such a decision on the part of the Turkish leader was allegedly a gas deal with Russia. According to others - grain.
At the same time, according to many experts, the most compelling reason for Ankara to stop deliveries of its drones to the Armed Forces of Ukraine was the very "anti-advertising" that the Ukrainian military created for the Bayraktar UAV. After all, the reputation that the UAV has earned in Nagorno-Karabakh was heavily "tarnished" by the incessant media reports about drones shot down during the conflict in Ukraine.
Finally, representatives of the Armed Forces of Ukraine do not deny the sharp decrease in the activity of Bayraktars on the battlefield. The Ukrainian command explains this by the strengthening of Russian air defense, which makes it "more careful" to use expensive drones. In addition, they remind that Bayraktar is more of a reconnaissance drone, the functions of which can also be performed by cheaper drones.