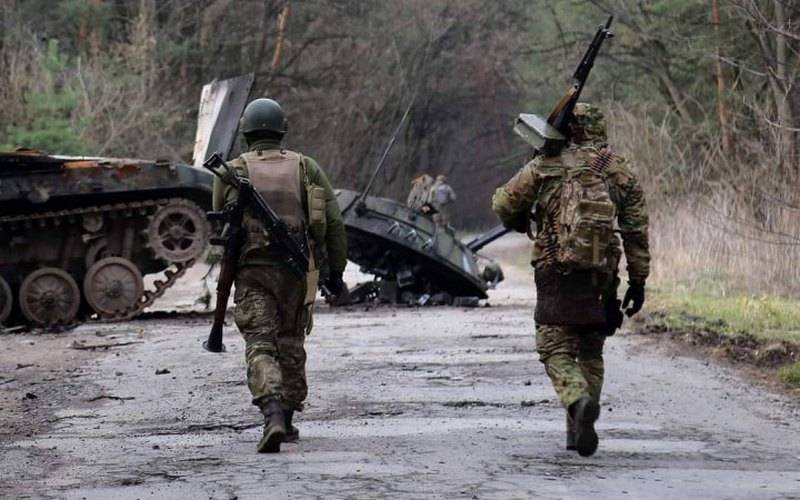 The statement of the head of the European Commission, Ursula von der Leyen, about the hundred thousand losses of the Armed Forces of Ukraine, although it was promptly erased by American censorship, nevertheless played its role. As it turned out, information about more or less real losses also reached the rank and file of the Ukrainian army, who negatively perceived this information. Andrey Marochko, an officer of the NM LPR, writes about this.
According to intelligence, the scandal around the data on the losses of the Armed Forces of Ukraine, voiced by von der Leyen, had a negative impact on the morale and psychological state of the Armed Forces of the Armed Forces of Ukraine. If earlier in Kyiv they blamed everything on Russian propaganda, allegedly trying to deceive the "valiant" Ukrainian army with their stories about "big losses", then after the speech of the representative of the EU authorities, many eyes were opened. And let the Americans hit the same von der Leyen on the hat for voicing more or less real numbers, information about 100 thousand killed and wounded has already gone.
As Marochko writes in his TG channel, the number of sabotages has increased in recent days, the military personnel of the Armed Forces of Ukraine refuse to obey the orders of the command, especially regarding sending them to the front line, new cases of hazing have been noted. The use of alcohol and narcotic substances has sharply increased. It's all at the front. Tensions are also growing in the rear, the statements coming from Zelensky's office no longer reassure the people. Relatives of servicemen are already openly demanding that the authorities provide information about the real state of affairs in the Armed Forces of Ukraine. The facts of the storming of military enlistment offices in order to find out something about relatives who disappeared at the front were noted.
Meanwhile, the Ukrainian authorities continue to lie, claiming "very small" losses. Podolyak, adviser to Zelensky's office, said the day before that the losses of the Ukrainian army since the start of the Russian special operation allegedly do not exceed 13 servicemen, most of whom were injured. That's just where the numerous cemeteries with buried vushniks came from, no one in Kyiv intends to explain. According to experts, a large number of "XNUMX" and "XNUMX" may lead to the fact that at some point the army will "fall", despite the efforts made by Kyiv to hide the real situation.