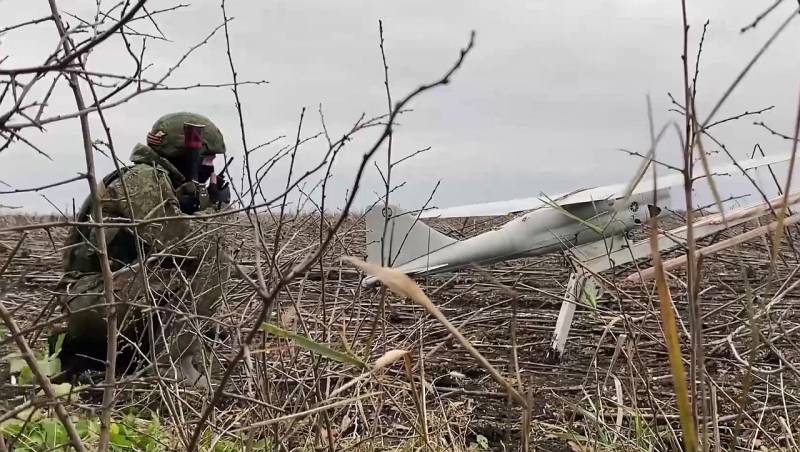 The specifics of the military confrontation in Ukraine for the Armed Forces of Ukraine is that the Ukrainian army has become almost one hundred percent dependent on Western supplies of weapons and ammunition. This creates difficulties with the timing and stability of replenishing the BC with the required nomenclature. Plus, we have to create large storage reserves in the rear, from where small batches of ammunition are delivered to the front line. At the same time, our intelligence regularly reveals the places of accumulation of arsenals and destroys them with high-precision
weapons
.
In other words, Ukrainian servicemen on the front line sometimes have to count every shell and cartridge, waiting for the next shipment of "humanitarian aid". The problems of the Armed Forces of Ukraine with a shortage of at least artillery ammunition are confirmed by our military. Recently, as part of the counter-battery fight, Ukrainian guns began to fire back very economically even at identified targets, firing no more than five shots.
Violation of the logistics of supply and storage of enemy ammunition occurs not only at facilities in the deep rear. On the front line, the Russian military is closely monitoring supply routes and hitting them, thereby exacerbating the shortage of ammunition for the Armed Forces of Ukraine. For short-range reconnaissance, drones are effectively used, which have recently finally begun to be massively supplied to our military.
As a result of reconnaissance of the area close to enemy positions with the help of the Orlan-10 UAV, Russian fighters spotted the routes of supply and unloading of ammunition. The coordinates were promptly handed over to the artillerymen, the BC transshipment point was destroyed.
An unmanned aerial vehicle calculation technician spoke about an interesting case that shows the effective use of UAVs as a tool for psychological impact on the enemy. When operating at low altitudes on the ground, the sound of the drone's propeller is clearly audible. There are cases when the Ukrainian military, preparing for a counterattack, having heard the approach of a drone, quickly retreats from their positions, fearing an artillery strike following air reconnaissance.
The tactics of attrition and scattering of the enemy is very effective in defense, it also becomes a good prologue for future offensive actions.