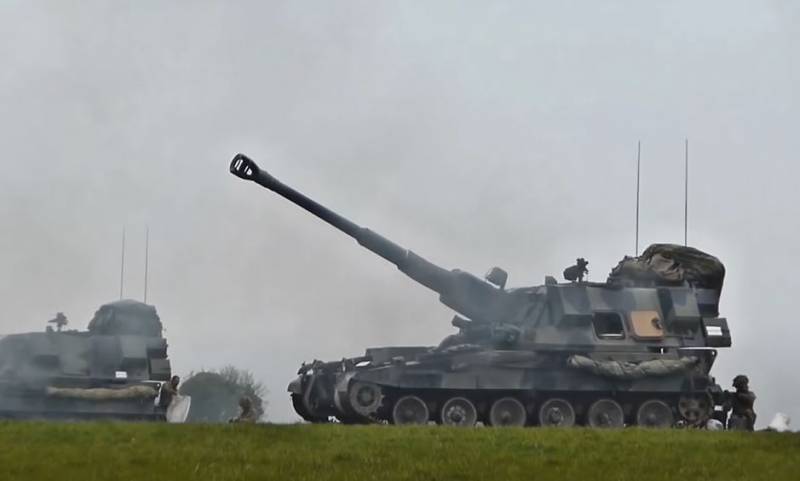 The UK Ministry of Defense intends to get rid of obsolete artillery systems, replacing them with American-made multiple launch rocket systems. British generals have long insisted on such a replacement, stating that cannon artillery no longer provides the required range.
According to The Telegraph newspaper, the British AS-90 155 mm self-propelled artillery mounts are the first to be replaced. It is these howitzers that cause the most criticism from the military. According to British Defense Secretary Ben Wallace, AS-90s are hopelessly outdated and have shown their ineffectiveness in the course of use in the conflict in Ukraine after the transfer of the Armed Forces. The main claim to the self-propelled guns is too small a firing range compared to analogues. Instead of decommissioned self-propelled guns, the British intend to purchase American MLRS M270 MLRS.
The rearmament program provides for the replacement of the AS-90, which is very important. If I get a chance to do it sooner, I will.
Wallace stated.
In April of this year, the UK delivered about twenty AS-90 self-propelled guns to Ukraine. The British also trained Ukrainian crews to operate these installations. Kyiv does not provide any information about the use of ACS data.
The 155-mm AS-90 self-propelled guns are in service with the armies of Great Britain and Poland, a total of 179 units were produced, not counting prototypes. It has not received wide distribution. The firing range is 24 km in the basic version and up to 30 km with an extended barrel. Rate of fire - 3 rounds per minute, can use all 155-mm NATO ammunition.