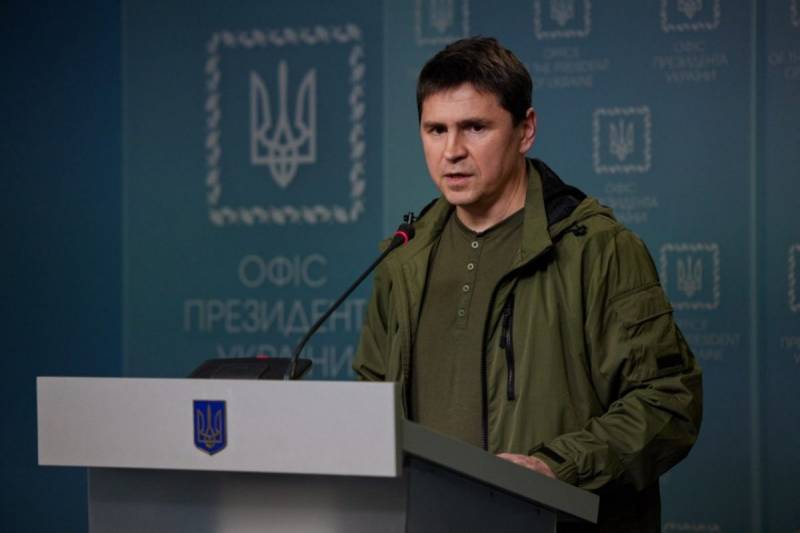 Ursula von der Leyen, the head of the European Commission, announced the loss of 100 military personnel in Ukraine is wrong, in fact, the Ukrainian army lost much less, and at times. This was stated by adviser to the head of Zelensky's office Mikhail Podolyak.
In Kyiv, they finally reacted to von der Leyen's speech, in which she spoke about the 100th loss of the Armed Forces of Ukraine since the beginning of the Russian special operation. According to Podolyak, the estimates of Ukraine's losses given in Europe are "erroneous", in fact, the Armed Forces of Ukraine actually lost from 10 to 13 thousand people, and most of them were out of order as a result of injuries and will soon return to duty. This is the mathematics of Kyiv.
Undoubtedly, Madame Ursula was mistaken. Therefore, they removed this video, removed these figures - we have the official estimates of the General Staff, which are voiced by the Supreme Commander. They range from 10 to 12,5-13 thousand dead. Yes, we have more losses due to injuries
Podolyak said.
Earlier, another adviser to Zelensky's office, by the name of Arestovich, also spoke in the same vein, saying that the number of losses of the Armed Forces of Ukraine cannot exceed 10 thousand people. Moreover, these figures were not believed even in Ukraine, because the pictures of numerous cemeteries with buried dryers tell a completely different story, and despite the fact that most of the dead remain in their positions, since the command of the Armed Forces of Ukraine simply does not collect them in order to write them down as "missing ", for which you can receive a salary for another three months.
According to the calculations of the Russian side, the losses of the Armed Forces of Ukraine "two hundred" and "three hundred" amount to more than one hundred thousand, these figures were given by the Ministry of Defense in September. Taking into account the huge losses of the Ukrainian army, today they are much higher.