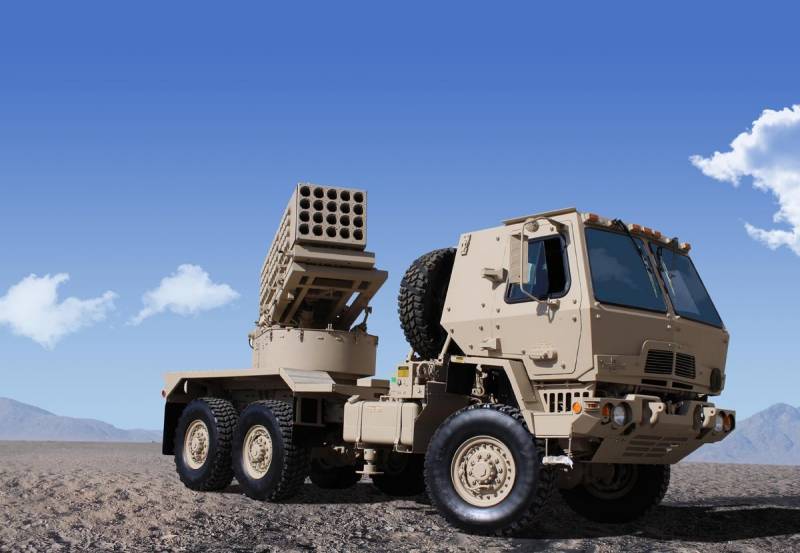 Combat vehicle type T-107/122
Over the past few decades, the Turkish company Roketsan has been developing multiple launch rocket systems. The result of this process to date has become a wide range of MLRS and a unified operational-tactical missile system. Customers are offered a variety of rockets and missiles, as well as two universal MBRL launchers compatible with these ammunition.
Course towards unification
The Turkish industry began to develop its own MLRS in the early eighties, and by the next decade, the first samples of such equipment were tested. Using their experience and foreign ideas, Roketsan and other organizations have created systems of caliber 107 and 122 mm. Later, more powerful MLRS projects appeared.
Already in the late nineties, the idea of ​​unifying the new MLRS appeared. Then the development of transport and launch containers for various missiles with common technical features began. Also, experiments began on equipping one combat vehicle with unguided and operational-tactical missiles.
In the future, these ideas were developed, resulting in the project of a "multi-barrel rocket launcher" Multi Barrel Rocket Launchers (MBRL). At the turn of the 107s and 122s, Roketsan introduced the first version of such a machine under the designation T-XNUMX/XNUMX. Compatible calibers were listed in the index.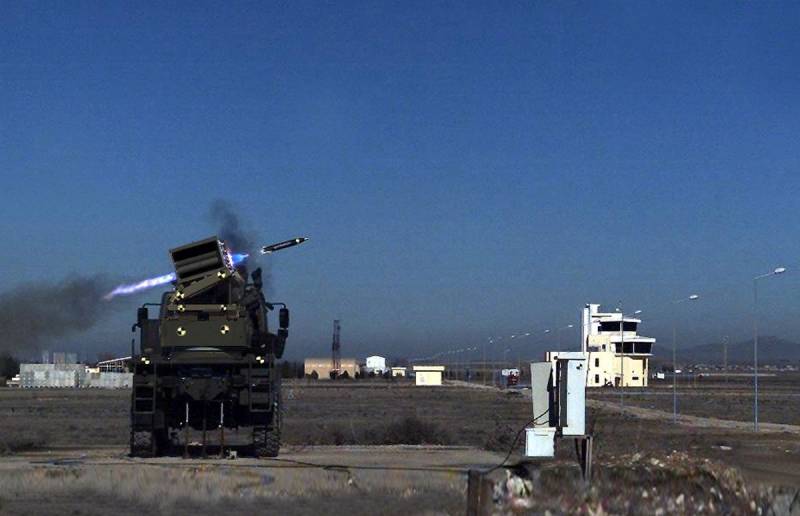 T-107/122 firing 107mm shells
A few years later, in 2015, they showed a more advanced version of the MBRL installation. Unlike its predecessor, it could use the full range of rockets from Roketsan in calibers from 107 to 300 mm. Also, the installation was compatible with operational-tactical missiles in caliber from 300 mm.
Combat vehicles of these types are proposed to be used as part of firing batteries. Together with them, such a unit includes a self-propelled command post, a meteorological station, transport and other means. The composition and quantity of funds in such a unit are determined by the needs of the customer.
Two universal launchers are regularly demonstrated at exhibitions and attract the attention of customers. MBRLs of both versions were purchased by several foreign armies; dozens of serial combat vehicles were built for them. At the same time, as far as is known, foreign customers do not use the full potential of launchers. For them, no more than one or two types of ammunition are purchased - if there is a wider choice.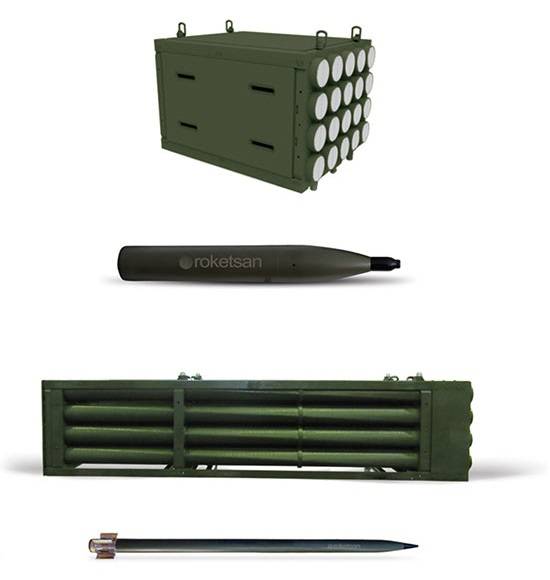 107 mm (top) and 122 mm (bottom) kaliboa containers and shells
Installation T-107/122
The T-107/122 MBRL project provides for the construction of a wheeled combat vehicle with a full set of necessary control units and a universal launcher. All components are mounted on a two- or three-axle chassis with suitable load capacity. The brand and type of chassis can be chosen by the customer. At his request, the cockpit receives a reservation.
The cab of the base truck accommodates all the necessary fire control equipment. The MSA of the MBRL machine includes navigation aids, a weather station, a ballistic computer, a control panel and a data transmission system to the launcher. It takes no more than 5 minutes to prepare for firing after arriving at the position. The SLA can work as part of automated command and control systems.
Hydraulic jacks are mounted on the chassis for hanging when firing. In the stern of the machine is a unified launcher. It is made in the form of a rotating support and a swinging frame with mounts for TPK missiles. Guidance is carried out using remotely controlled drives. Behind the cab can be installed its own crane installation to replace the TPK.
The T-107/122 machine uses two-caliber projectiles supplied in unified TPKs. One container is placed on the launcher. TPK in closed or open design contains 20 hermetically sealed tubular guides with unguided missiles such as TR-107 or TR-122. TRB-122 guided missiles and laser-guided TRLG-122 products are also offered. A standard size container can only hold 12 guided projectiles.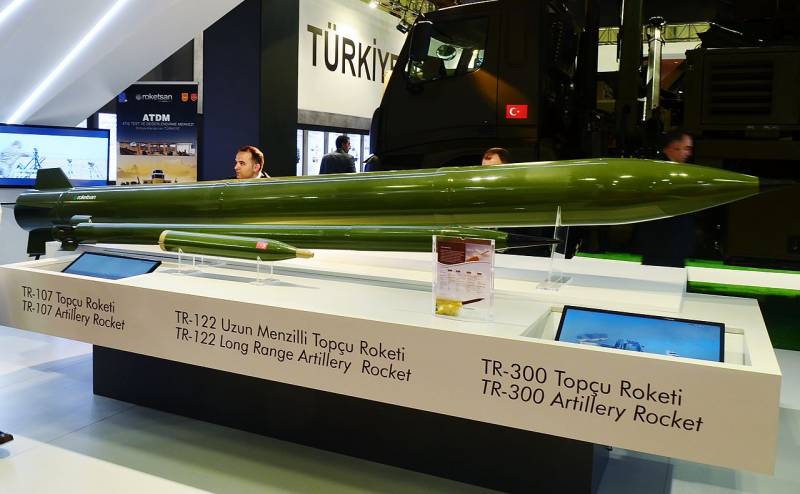 Exhibition models of missiles in calibers 107, 122 and 300 mm
With the help of 107-mm projectiles, the MBRL installation can attack targets at ranges from 3 to 11 km. Rockets of 122 mm caliber are used at ranges from 16 to 36 km. In all cases, high-explosive fragmentation warheads weighing from 8 to 18 kg are used.
For all calibers
A further development of the ideas of the T-107/122 project was the MBRL combat vehicle of the second version, originally designated as the T-122/300. During its development, some ready-made ideas and solutions were used, but some of the components were replaced and reworked. In particular, due to the use of larger rockets, a three- or four-axle chassis is now required. So, the well-known prototypes and serial samples of such a MLRS were made on the Russian KamAZ-63501 chassis.
As in the case of the T-107/122, a gunner-operator post is mounted inside the standard truck cab. On the cargo platform of the chassis are housings with other equipment, jacks and a launcher. The latter is larger. Its frame is longer and wider, thanks to which two TPKs can be installed on it, incl. with missiles of greater length and mass. If necessary, the installation can simultaneously carry containers with different ammunition and shoot them sequentially.
The SLA of the two MBRLs is not fundamentally different from each other. At the same time, a newer version of the machine received a modified software that allows the use of a wide range of ammunition. The ability to integrate into ground artillery control loops has been retained.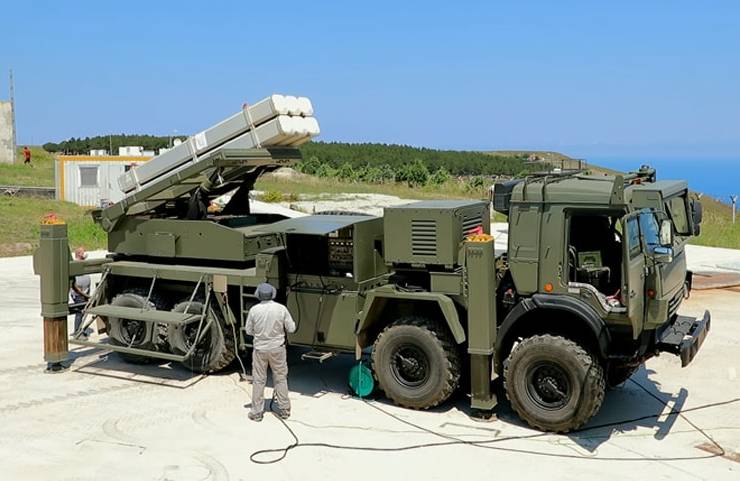 The second version of the MBRL with one TPK for 300-mm shells
MBRL version 122 can use all existing 107mm Roketsan rounds, incl. managed. Fire characteristics remain at the level of T-122/230. Not so long ago, a new line of 20-mm rockets was developed, including unguided and corrected ammunition with a range of 70 to 300 km. Six such missiles are placed in a container of standard sizes, and the installation carries two TPKs. 300-mm projectiles from the T-120 Kasırga system with a range of XNUMX km are also used. TPK contains two such products.
MLRS can perform the tasks of the OTRK. To do this, two TPKs with Khan ballistic missiles are placed on the launcher. The product of caliber 610 mm has a launch weight of 2500 kg and carries a 470-kg warhead. The firing range is from 80 to 280 km. The missile is capable of hitting stationary targets with known coordinates with high accuracy.
Family with benefits
Thus, Roketsan offers customers an interesting family of multiple launch rocket systems. It includes a range of rockets and guided missiles of four calibers, as well as operational-tactical class ammunition. At the same time, the entire range of missiles is used by only two types of MBRL launchers.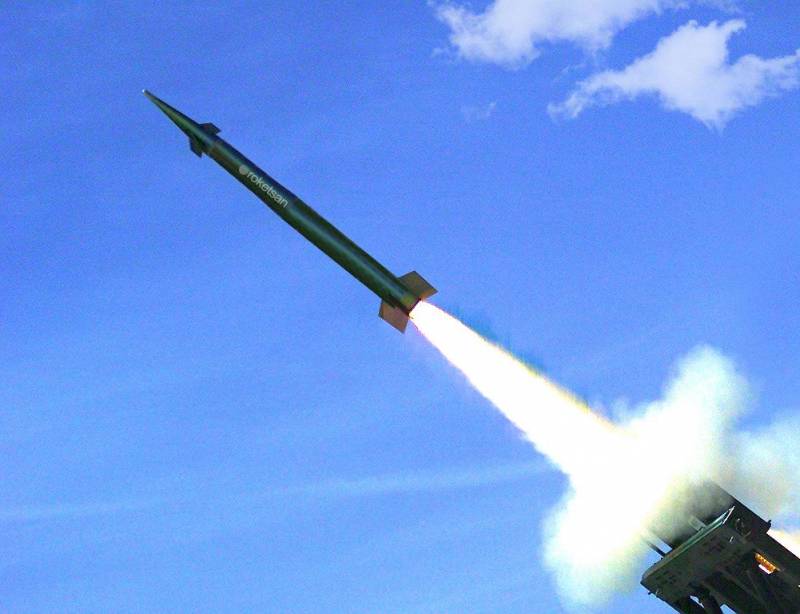 Launch of a 230 mm rocket
Such an architecture of complexes has obvious advantages. So, the customer gets the opportunity to simplify the construction of his rocket artillery. If he wants to be armed with shells of different calibers, he will not have to purchase several different MLRS. All the needs of the troops can be covered with just one or two models of combat vehicles - depending on the required calibers.
Due to unification, there is no need to create separate units and units with different
weapons
. Clear operational benefits are also achieved. The maintenance and use of equipment, as well as the training of personnel for its operation, is dramatically simplified.
Otherwise, MBRL products are ordinary modern MLRS. The wheeled chassis provides them with good mobility and agility, and the modern FCS allows you to get maximum fire performance when using all compatible ammunition, from 107-mm projectiles to 610-mm rockets.
However, the MBRL family can be found disadvantages. First of all, these are the limited sizes of a volley with some shells. Unified TPK and compatible launchers cannot be called optimal in terms of the use of available volumes. Because of this, the ready-to-use ammunition load on the T-107/122 mount is only 20 rounds. Soviet-designed 122-mm Grad or its equivalents have twice as many rails.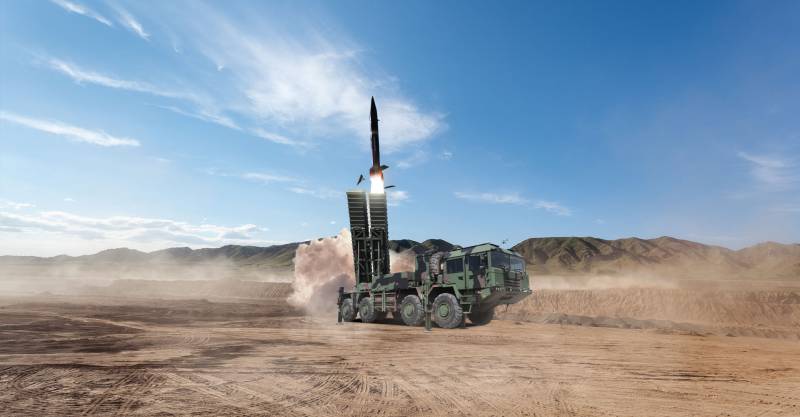 MBRL in the configuration of an operational-tactical missile system
The larger T-122/300 carries 40 missiles of the smallest compatible caliber. At the same time, in terms of the number of 230- or 300-mm ammunition, it is noticeably inferior to foreign counterparts. For example, the Soviet/Russian Uragan carries 16 220mm rounds, while the 300mm Smerch is equipped with 12 rails.
Ideas of universality
In the distant past, Roketsan set a course for the unification of its multiple launch rocket systems. The result of this was the emergence of a whole family of ammunition and two universal launchers for them. The development of these projects continues, and new missiles of various calibers with various features are regularly demonstrated.
In general, MBRL multiple launch rocket systems and a compatible family of missiles are of interest, at least from a technical point of view. In addition, some foreign states became interested in such equipment and purchased it to equip their artillery units. Whether the unified family will be able to increase its presence in the market, time will tell. But it has already become an example of a curious and promising approach to the creation of MLRS.