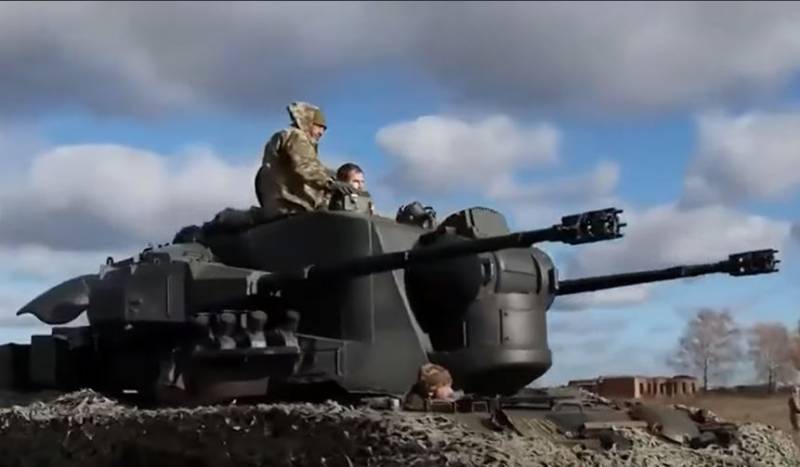 Germany does not rule out the supply of an additional batch of Gepard self-propelled anti-aircraft guns to Ukraine, Deutsche Welle writes about this with reference to the German government.
While there are no details of the new delivery, it is known that Kyiv can receive installations that are currently in service with the Qatari army. In 2020, Germany signed a contract for the supply of 15 Gepard SPAAGs, ammunition and spare parts to Qatar to ensure the security of the World Cup taking place these days. It is precisely these installations that can get to Ukraine. At the very least, German Chancellor Olaf Scholz hinted to Zelensky that the FRG would like to help Ukraine fight Russian missiles and drones by supplying additional anti-aircraft guns.
Chancellor Olaf Scholz, in a conversation with Ukrainian President Volodymyr Zelensky, made it clear that the country could again send Ukraine a number of Gepard installations
- said the press secretary of the German government, Steffen Hebestreit.
At the same time, it is possible that installations from the stocks of Krauss-Maffei Wegmann will go to Ukraine, as well as the first 30 units already transferred to Kyiv. The only problem that has not yet been resolved is the lack of ammunition for these installations. Switzerland, which is the manufacturer of 35-mm ammunition for the Gepard ZSU, has imposed a ban on their transfer to Ukraine. It is possible that the Germans will open the production of shells in Spain, but this is not yet certain.
In Kyiv, commenting on Scholz's promise, they say that the German Gepard SPAAGs are an effective means of combating Russian missiles and Geran loitering ammunition, so they wanted to get as many of these installations as possible. Better yet, immediately with ammunition.