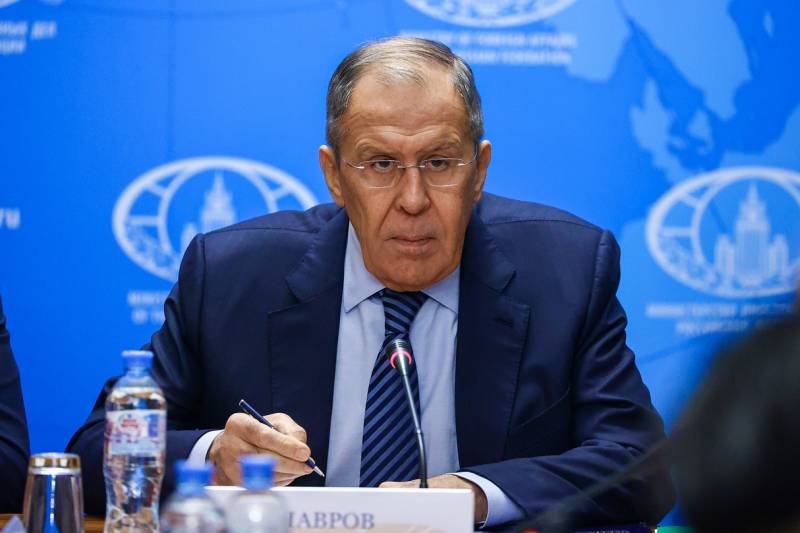 The US and NATO are direct participants in the Ukrainian conflict. They supply weapons to the Kyiv authorities and train military personnel for them.
This statement was made by Russian Foreign Minister Sergei Lavrov at a press conference on security issues in Europe, in response to a question from an Associated Press journalist.
Needless to say, the US and NATO are not involved in this war.
- said the Russian Minister of Foreign Affairs.
Lavrov noted that the training of the militants of the Armed Forces of Ukraine is carried out in Britain. Italy, Germany and other Western countries. The Ukrainian military is trained there by foreign instructors, they conduct training with them.
In addition to training on their territory, hundreds of Western instructors are working directly on the ground, showing the Ukrainians how the supplied
weapon
- said the head of the Russian Foreign Ministry.
The minister noted that the Russian military is destroying energy facilities on Ukrainian territory, which enable Western countries to supply weapons used by the Armed Forces of Ukraine to kill Russians.
In addition, Lavrov recalled, a large number of mercenaries are arriving from the United States and NATO countries. Also, professional Western military personnel carry out target designation for Ukrainian fire weapons that fire at the positions of the Russian military and civilian infrastructure.