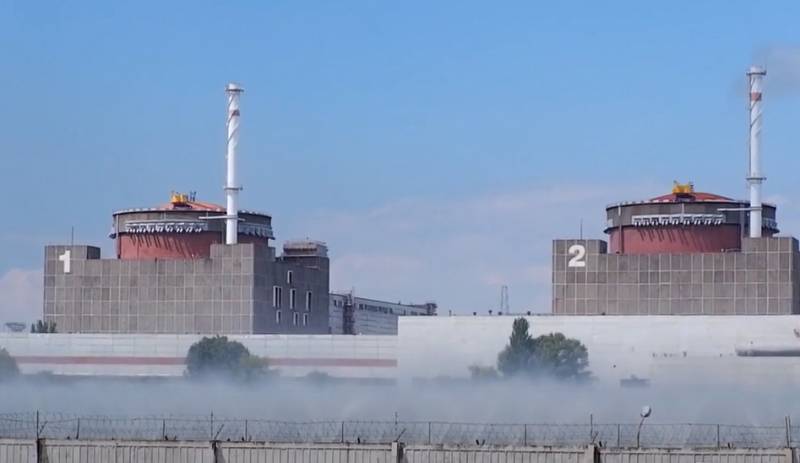 According to Renat Karchaa, adviser to the general director of Rosenergoatom, among the personnel serving the nuclear power plant in Zaporozhye were spotters of fire of the Armed Forces of Ukraine.
A representative of Rosenergoatom said this on air
First Channel
.
According to some reports, an employee who was in contact with the Ukrainian side used the messenger to transfer the data that they requested, including about the Russian Guard fighters who guard the ZNPP.
Karchaa noted that nuclear safety is under threat and therefore it is necessary to stop any manifestations of sabotage and even destructive moods. At the same time, he said that these people were few and their passes to the power plant were blocked.
About two and a half thousand employees of the Zaporizhzhya NPP, who worked there during the Kyiv authorities, decided to stay at the NPP, signing contracts with Rosenergoatom, Karchaa emphasized.
Recall that earlier Igor Murashov was dismissed from the post of director of the Zaporizhzhya NPP, who is suspected of having links with the special services of Ukraine. Yury Chernichuk, also an employee of the nuclear power plant, who worked at it under the previous authorities, became the new director of the nuclear power plant.
Zaporozhye NPP is the largest in Europe. The station came under the control of the Russian military back in March, and is periodically subjected to shelling by the Armed Forces of Ukraine, which even temporarily led to the station being disconnected from the power grid.
On October 5, the transfer of the station to Russian control was officially announced. It is being introduced into the unified energy system of Russia.