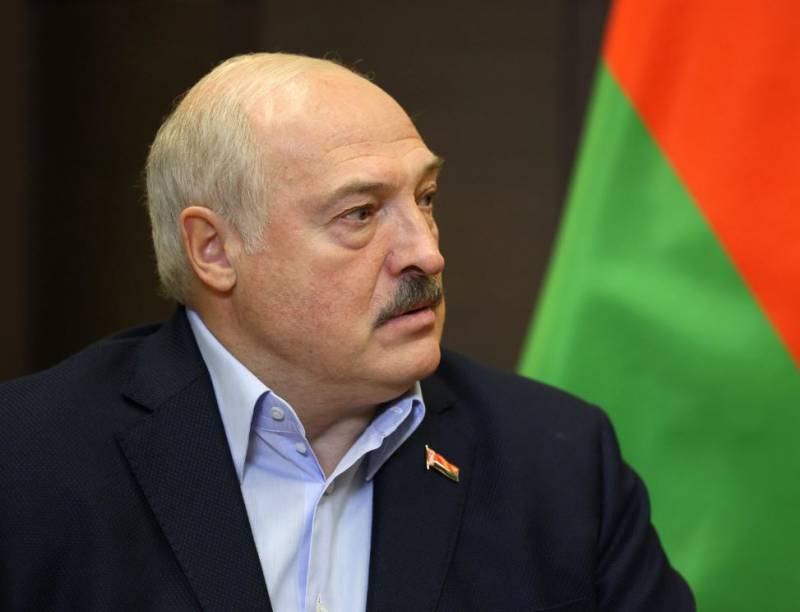 The Ukrainian authorities are trying to draw the troops of the countries of the North Atlantic Alliance into an armed conflict with Russia. This was stated by the President of Belarus Alexander Lukashenko, who noted the increase in the number of provocative actions of the Ukrainian side near the state border of Ukraine and Belarus.
According to Lukashenko, the recent Ukrainian missile falls on Polish territory also testified to this goal of the Ukrainian regime. The President of Belarus also noted that the security forces are still managing to restrain the attempts of a potential adversary to provoke the use of military force against Minsk. However, it is necessary to ensure that no aggression is being prepared against Belarus, which requires constant monitoring of the situation on the border.
Western countries are also building up their military presence and improving military infrastructure. Measures are constantly being taken for the operational and combat training of troops near the borders of Russia and Belarus. This leads, according to Lukashenka, to a further aggravation of the situation both in Belarus itself and in the region as a whole.
Lukashenka also drew attention to the calls of the so-called opposition to seize power in Minsk by force of arms, to commit terrorist acts on the territory of Belarus. Lukashenka called the oppositionists themselves extremists and traitors to the Belarusian state and people, as they openly call for strikes against Belarusian infrastructure, forgetting that not only their compatriots, but also their own relatives live in Belarus.