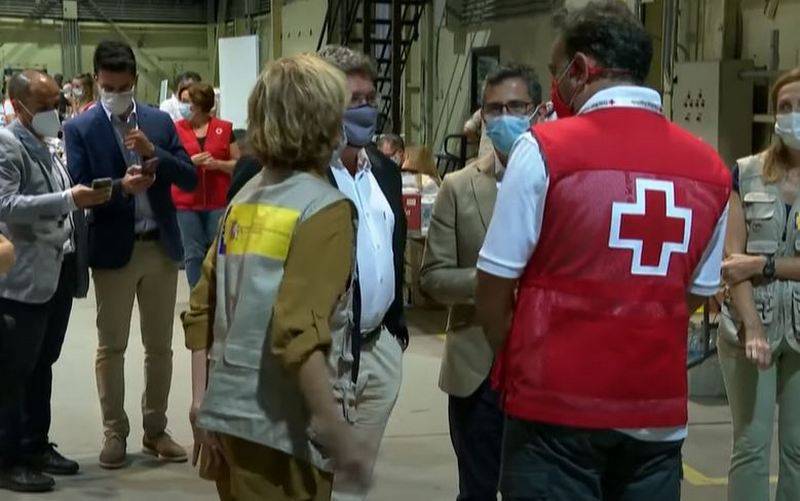 Spanish police found another package of explosives, this time on the territory of the Torrejon de Ardoz military base. This is reported by the Spanish newspaper El Mundo.
Spanish intelligence agencies found the third message with explosives in two days, it was in one of the auxiliary buildings of the Torrejon de Ardoz military base, located in the province of Madrid. This base is used not only by the Spanish army, it has a zone of joint use with NATO. At the moment, it is known that the explosive device in the envelope did not work, who this message was intended for is not disclosed, but the police are sure that all three parcels are interconnected. At the same time, it is not excluded that this is not the last similar find.
(...) the airbase's security systems picked up a suspicious envelope between 3:00 and 4:00 am. After x-ray analysis, it was determined that it may contain some kind of mechanism inside
- said the Ministry of Internal Affairs of Spain.
At the moment, out of the three parcels found, only one has worked, which arrived at the Ukrainian Embassy in Madrid. An explosive device went off at the moment the letter was opened by a diplomatic worker, he was slightly injured and independently reached the medical facility. The police who arrived at the scene qualified the incident as a terrorist attack. Ukrainian Ambassador to Spain Sergei Pogoreltsev said that "terrorists" were aiming at him, but did not explain why.
The second package, which was found to contain explosives, arrived at the address
armory
company Instalaza, located in Zaragoza, and also did not work. According to reports, the company is somehow connected with the supply of weapons to Ukraine. Such data is distributed by the press, so there is no way to vouch for the accuracy of the information. There is also information that all parcels were sent by the same sender and he is located on the territory of Ukraine.
While writing
news
, in Spain they found the fourth and fifth packages of explosives in two days, one was found in the Ministry of Defense, the other was discovered by the Security Service of Spanish Prime Minister Sanchez.