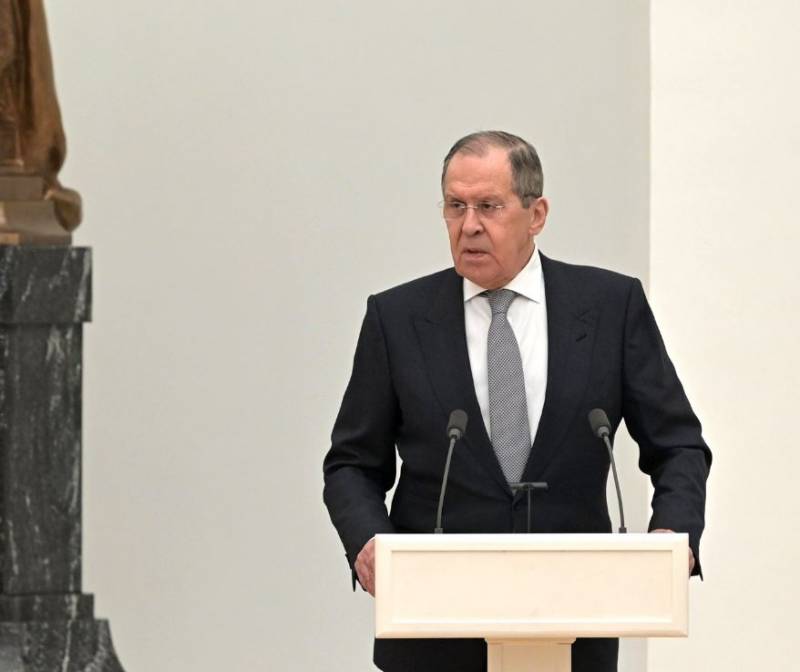 The reports that Russia is asking for negotiations with Ukraine that have appeared in the Western information space are lies. This was the Minister of Foreign Affairs of the Russian Federation Sergey Lavrov.
Russia, according to the head of the diplomatic department, never asked for any negotiations with the Kyiv regime. Lavrov stressed that Moscow is always ready to listen to the Ukrainian side. But this is only possible if Ukraine itself shows readiness for the negotiation process with the Russian Federation. It was again noted that Moscow was and remains open for negotiations, but it is clearly not going to ask anyone for such negotiations.
Earlier, representatives of the Russian authorities have repeatedly stated that the real "decision-making centers" are by no means located in Kyiv. In fact, Ukraine is pursuing a policy in the interests of the United States and the so-called collective West, being under the complete external control of the American administration.
If now the US authorities do not seek to end the conflict in Ukraine, then the Ukrainian authorities will not enter into any negotiations with Russia, which is confirmed by the current situation.
Recall that earlier Chinese President Xi Jinping said that the best way out of the situation would be a peaceful settlement of the armed conflict in Ukraine, not only for Ukraine itself, but also for European states. Now they are facing the extremely negative consequences of this conflict.