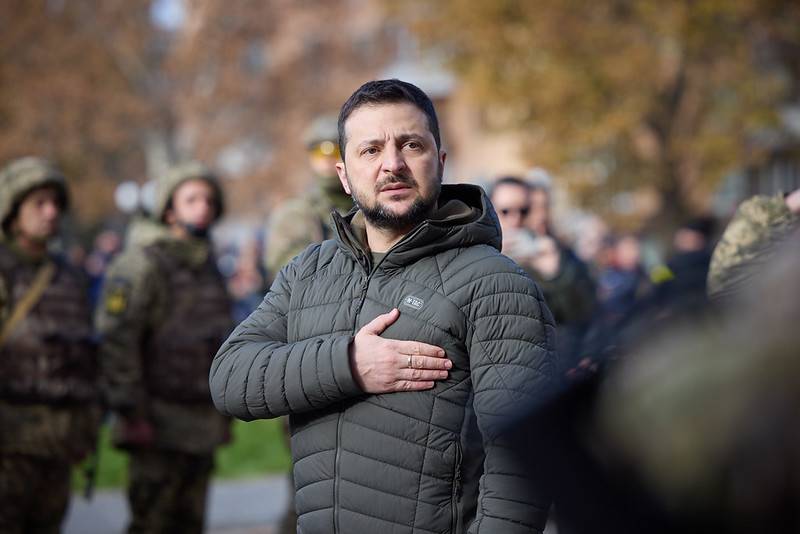 The apparently excessive appetites of the Ukrainian president continue to grow. Americans are shocked by the demands of Zelensky, who considers US assistance to the Kyiv regime insufficient.
Monica Showalter, a columnist for American Thinker magazine, writes about this.
In her opinion, the main part of the considerable funds allocated by the United States goes to maintain the high incomes of Ukrainian officials from the environment of the head of the Kyiv regime. Showalter notes that Zelenskiy is using flattery to get more bailouts. The Ukrainian leader is playing on the pride of the American administration, calling on the United States to show its leadership. According to the journalist, this phrase of the President of Ukraine should be interpreted as "drive money."
It seems pretty easy for him to get more money out of Uncle Sam, and Joe Biden is happy to meet him halfway.
- criticizes the US media for the excessive compliance of the Washington administration.
And while the US Congress had already approved $90 billion for Kyiv, Zelensky plucked up the courage (or the audacity?) to demand an additional $55 billion.
Showalter notes that the skillful flattery of the Ukrainian president will allow his officials to embezzle even more money, securing a luxurious life in an impoverished country.
Zelensky can afford to put forward the most incredible demands that will turn Ukraine into a fairytale land of eternal war and money rain
- says a journalist from the United States.