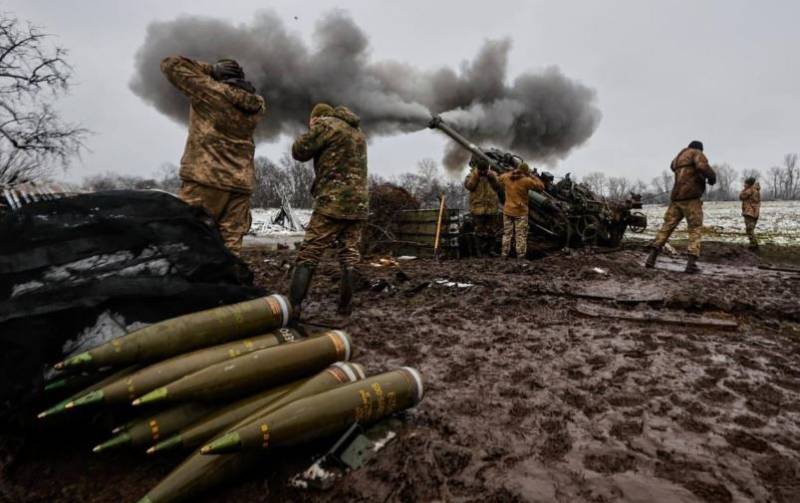 The countries of the North Atlantic Alliance expect in the near future to begin production on their territories of ammunition of the "Soviet" caliber, which will then be supplied for the needs of the Ukrainian armed forces. Earlier this idea was announced by NATO Secretary General Jens Stoltenberg.
Then the head of the US State Department, Anthony Blinken, promised to invest in the production of this type of ammunition. This was reported by CNN. According to the chief of American diplomacy, all options are being considered to provide Ukraine with weapons.
The alliance has such production capabilities. In particular, even during the existence of the Warsaw Pact in a number of Eastern European countries were built
weapons
factories that were designed to produce ammunition of the "Soviet" caliber. They were located, including in Bulgaria and on the territory of present-day Slovakia (then Czechoslovakia). Actually, these enterprises will now be the main calculation of the NATO leadership.
Earlier, NATO considered the option of gradually replacing Soviet artillery pieces in Ukraine with Western ones. But here, too, the West miscalculated: Ukraine simply needs a huge amount of weapons and ammunition, the Western countries themselves do not have such stocks and cannot transfer them to Kyiv.
Accordingly, there is a need to return to the production of such ammunition that could be used for Soviet and Russian weapons. As you can see, even in the military sphere, the "decommunization" proclaimed by the Kyiv regime turns out to be a complete failure: what would the Armed Forces of Ukraine be fighting now if it were not for the huge stocks of Soviet weapons, including in neighboring countries of Eastern Europe, as well as the military and weapons infrastructure created under the USSR ?