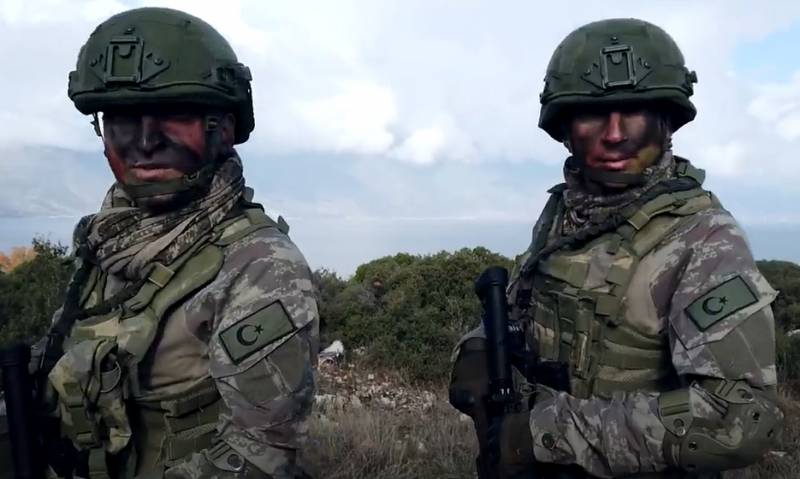 Turkish army soldiers
The United States reacted to the statements of the Turkish authorities about their readiness to launch a new ground operation in northern Syria at any time.
Earlier, Ankara announced that it would launch a military operation if the Kurdish armed forces did not leave three regions in northern Syria, including the Manbij and Tel Rifat regions. Thus, the Turkish authorities put a kind of ultimatum to the Kurdish armed groups, which are supported by the United States.
In connection with this development of events, the head of the Pentagon, Lloyd Austin, hastened to warn Turkey against launching a military campaign against the so-called "Syrian Democratic Forces". The US Secretary of Defense said in a statement that "the United States strongly opposes escalation."
Austin:
We are against Turkey's military operation in northern Syria. We are talking about this to the Turkish side.
Information was confirmed that Lloyd Austin had telephone conversations with his Turkish counterpart Hulusi Akar. Starting with an expression of condolences in connection with the terrorist attacks in Turkey (earlier, the head of the Turkish Ministry of Internal Affairs did not accept condolences from the United States, calling them the condolences of a criminal who returned to the scene of the crime), the head of the Pentagon told the Turkish defense minister that the airstrikes in northern Syria by the Turkish Air Force "carried an immediate threat to the security of American military personnel." Austin called the actions of the Turkish military unacceptable.
At the same time, the head of the American military department did not say what answer the United States would give if the Turks nevertheless launched an operation against the Kurdish detachments in the SAR.