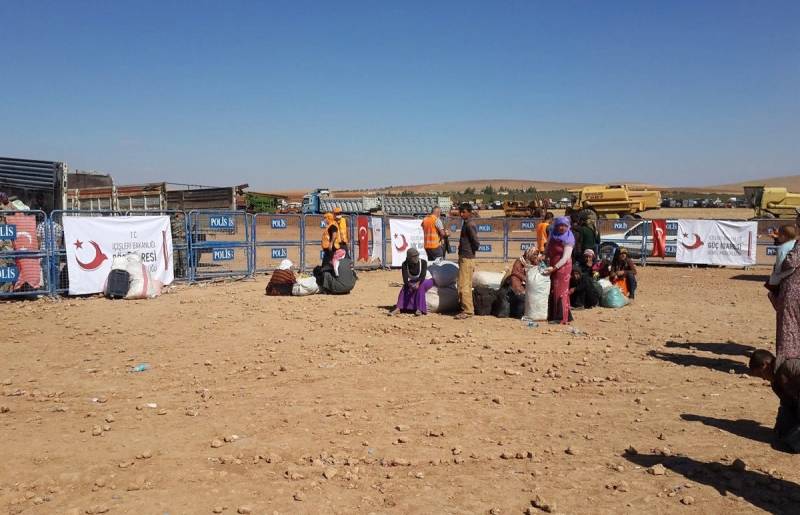 The Ministry of Internal Affairs of the Republic of Turkey reported in a specially prepared report on serious measures taken and planned to strengthen the country's border with neighboring Iran and Syria. For these purposes, Ankara allocates about 300 million Turkish liras (more than $16 million at the current exchange rate).
Construction of 1077 kilometers of defensive walls and patrol roads at 1471 kilometers of the Iranian and Syrian borders was completed, increasing the length of the defensive wall and patrol road by 167 percent from 403 kilometers
- Turkish newspaper Hürriyet Daily News cites an excerpt from the report of the Ministry of Internal Affairs.
The ministry says construction of a security wall and patrol road has already been completed on an 837-kilometer section of the 911-kilometer Syrian border. In five years, the length of the boundary wall and patrol road on the border with Iran has increased from 93 km to 240 km.
The report said that the winner was also determined in the tender for the implementation of the first stage of the project for the construction of a patrol road and high-security panel fencing on a 33-kilometer embankment along the Khabur and Hezil streams on the border with Iraq.
In addition to the barrier walls, the Turkish Interior Ministry is placing optoelectronic towers along the border, 300 out of 341 of which have already been put into operation, the rest will start working in 2023. Moreover, the construction of the towers is co-financed from the European Union.
In addition, the Turkish border troops received 139 armored surveillance vehicles. The Turkish company Aselsan will supply 284 thermal imaging cameras to the border guards. More than 150 seismic sensor systems have been installed in the southeastern province of Hakkari on the border with Iran, and their deployment will continue. Apparently, they are needed to prevent migrants from entering the country through tunnels.
The report emphasizes that the border lighting system has reached 988 kilometers in length, all management and control will be carried out from a single point by the National Center for Coordination and Joint Risk Analysis (UKARAM).
All these large-scale measures to strengthen the borders of Ankara are carried out to strengthen control and prevent illegal migration from neighboring states. It is Turkey that has become one of the key transit points for migrants wishing to enter Europe, especially for those fleeing war and persecution.
Hürriyet Daily News reports that due to security measures taken at border crossings, more than 2022 illegal migrants were prevented from entering the country in 248. Since the beginning of the year, more than 727 migrants have been detained, an increase of 200 percent over the same period last year.