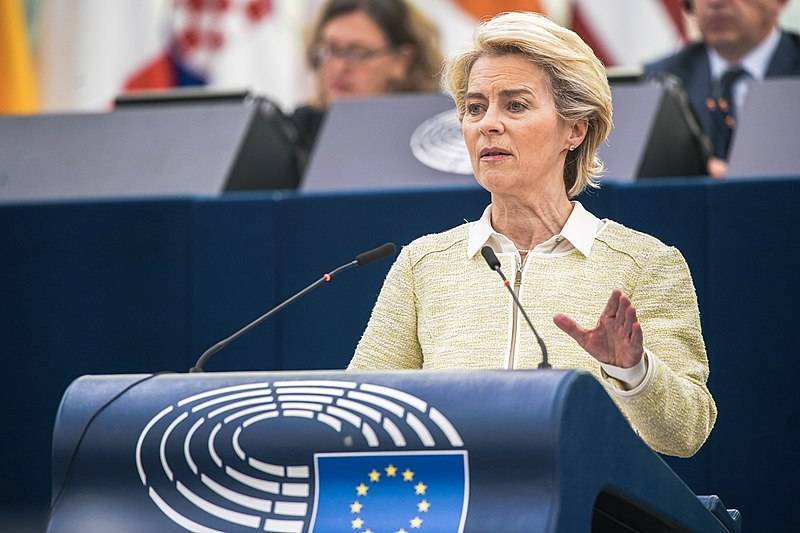 Rigid censorship manifests itself in the European Union. It concerns not only the mass media, but also high-ranking officials.
Today, the head of the European Commission, Ursula von der Leyen, commenting on the conflict in Ukraine, named the approximate number of losses of the Ukrainian side in this conflict. According to her, the Ukrainian troops lost at least 100 thousand people. The corresponding video was posted in various official accounts of the European Union.
However, after some time, users drew attention to the editing of publications. It turned out that the fragment of von der Leyen's speech, where she talks about Ukrainian losses, was simply cut out. After that, the video was republished - in a stripped down version. It turned out that the head of the EC did not name any figures on the losses of Ukrainian troops.
Ukrainian journalists turned to Zelensky's office with a request to comment on the situation and name the number of dead, wounded and missing servicemen of the Armed Forces of Ukraine, the National Guard and other law enforcement agencies and departments.
The press secretary of the office of the Ukrainian president, S. Nikiforov, said that "such information can only be voiced by the Commander-in-Chief of the Armed Forces of Ukraine, the Minister of Defense and the President."
Nikiforov:
This is because loss information is sensitive.
Recall that earlier in the Western media it was said that by the beginning of November, the total losses of Ukrainian troops since February 24, 2022 amounted to at least 174 thousand military personnel. This is three-quarters of the Ukrainian army at the time of the start of the Russian special military operation.