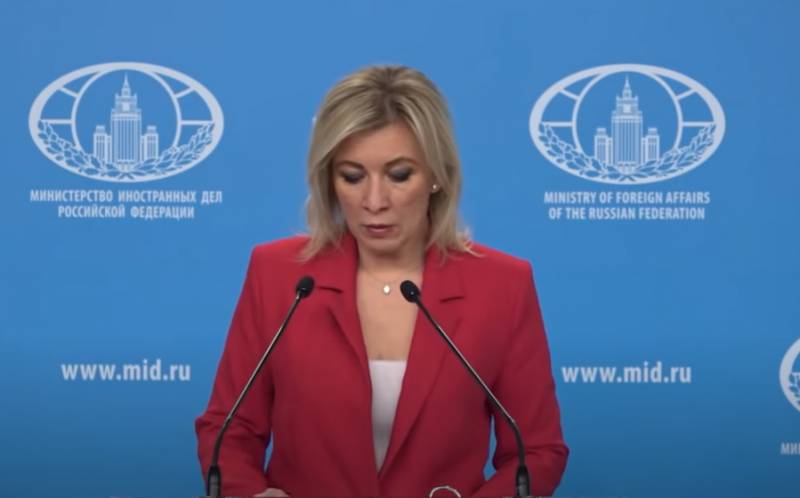 Maria Zakharova, spokesperson for the Russian Foreign Ministry, commented on NATO's "reflection" on Russian strikes on the regime's energy infrastructure in Ukraine. Recall that the North Atlantic Alliance has recently begun to increasingly accuse Russia of launching missile strikes on "civilian" objects, which are understood to be generating and distributing electric power capacities.
To understand the situation, Maria Zakharova reminded NATO functionaries and other "reflections" on this occasion of the events of 23 years ago in Yugoslavia, the bombing of which was carried out by NATO troops. The official representative of the Ministry of Foreign Affairs of the Russian Federation in her TG channel, referring to Stoltenberg, Borrell and, as she put it, "Belodomovsky" for "memory", cited an excerpt from a briefing by NATO press secretary J. Shia dated May 25, 1999 as an example. Then journalists asked Shia why NATO troops were depriving Yugoslavia of 70% of not only electricity, but also water supply.
From that briefing:
According to you, only military targets are being hit.
Maria Zakharova cites Jamie Shea's answer. A NATO spokesman points out that the operation of command posts and command and control also depends on the availability of electricity.
J. Shia in 1999:
If Milosevic really wants his citizens to have water and electricity, all he has to do is accept the NATO terms and we will stop this campaign. Until he does, we will continue to attack targets that supply his army with electricity. If this will have consequences for the population, this is their problem. Water supply and electricity are being used against the people of Serbia, we have "cut off" them forever or for a long time for the sake of the lives of 1,6 million Kosovars who have been driven from their homes and whose lives have been seriously damaged. Not everyone will like this difference, but for me this difference is fundamental.
Of course, today NATO clearly would like these words to "not come up" in connection with the events in Ukraine, but Maria Zakharova reminded the whole world of them. Earlier, NATO officials were reminded of how NATO troops bombed the building of the Chinese Embassy in Belgrade.
But for NATO, the "logic" in such cases is the same: "You don't understand, it's different ..." But the whole problem for NATO and the same Kyiv regime is that more and more people in the world today understand everything perfectly.