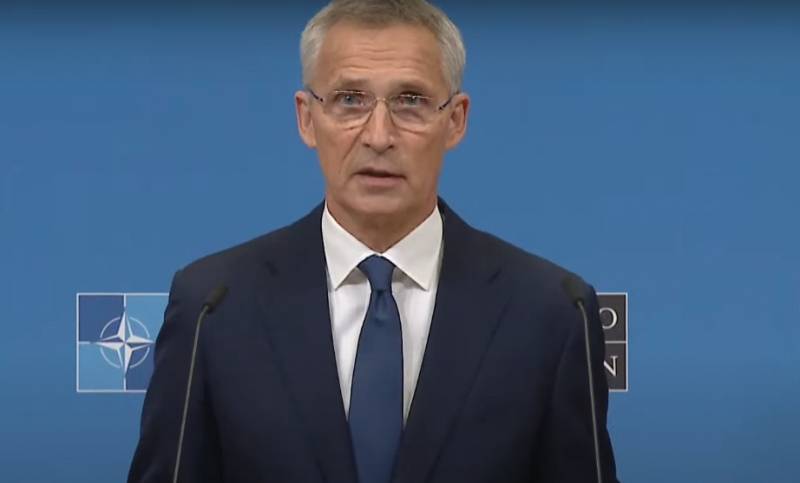 It seems that the "peace-loving" rhetoric of the West regarding the conflict in Ukraine has ended without really starting. At least in NATO, after timid and very "vague" statements about diplomacy, they are again convinced of the need for a military victory for Kyiv.
Thus, during the Bucharest forum, NATO Secretary General Jens Stoltenberg said that if Russia wins in Ukraine, the world will have to pay a high price.
Stoltenberg justified his statement by saying that Moscow's victory in this conflict would "untie the hands" of other "authoritarian" leaders. From this, as he put it, the world will become "even more dangerous." That is, the fact that the hands of the entire West have already been untied, and for a long time, Stoltenberg, of course, does not bother. He still acts as the talking head of the United States, in the interests of the same United States.
In addition, the NATO Secretary General again reminded the Europeans who is to blame for the sharp decline in their living standards. According to Stoltenberg, many households in the EU "because of Russia's actions" are forced to pay high prices for electricity and food. However, the price that Ukrainians have to pay is, literally, "measured in blood." And how is the price that the Libyans, Afghans, Iraqis, Syrians are still paying?..
Finally, the NATO Secretary General also touched upon the topic of negotiations, emphasizing that all wars sooner or later end with the signing of a truce. At the same time, according to Stoltenberg, in order for this scenario to become real, Ukraine needs to defeat Russia, and therefore, the alliance must continue to provide it with the necessary support.