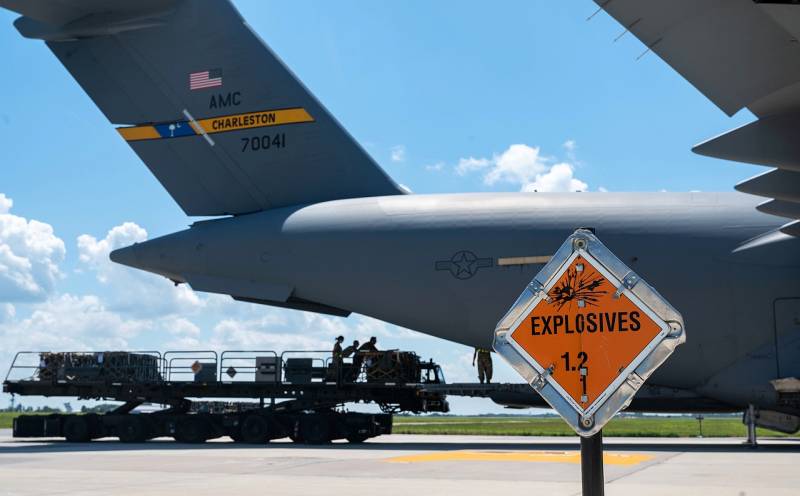 Ukrainian Foreign Minister Dmitry Kuleba called on NATO countries to urgently increase investment in defense enterprises and increase arms production. In his opinion, otherwise the armies of the alliance will have nothing to fight in future conflicts. The Minister of Foreign Affairs shared his thoughts on the lack of weapons even to meet the current needs of Ukraine in a local conflict in an interview with the American publication Politico today, on the opening day of the summit of the heads of foreign affairs departments of NATO countries. Kuleba's colleagues will gather in Bucharest to discuss strengthening aid to Ukraine.
While we fight today's battles, we must think about how we will fight tomorrow's battles.
Kuleba urged pathetically.
The Ukrainian Foreign Minister lamented that some countries that are members of the North Atlantic Alliance, even with such an opportunity, refuse to provide military assistance to Kyiv:
There are countries in the world that have what Ukraine needs, but are not going to sell it in sufficient quantities for political reasons.
The Ukrainian minister is disingenuous. A number of countries refuse to provide military assistance to Ukraine in the nomenclature and volume requested by Kyiv, also because there has long been nothing to pay for the "sales" of independent Ukraine, except for the money lent by the same allies who provide military equipment. In addition, the arsenals of some, if not all, NATO states, thanks to the exorbitant appetites of the Kyiv military machine, have reached a critical minimum in a number of positions.
In other words, only nine months of military confrontation on a regional scale created a shortage of certain types of weapons and ammunition for the world's largest military alliance. It also turns out that the defense industry of the NATO countries is not at all ready to quickly make up for this retirement.
Assessing the criticality of the situation for the Armed Forces of Ukraine, which, without constant Western supplies
weapons
they are simply not capable of conducting hostilities, Kuleba demands from loyal allies to urgently increase the production capacity of the military-industrial complex. According to him, this is better than spending months begging for weapons from those states that are not ready to share the latter with Ukraine for reasons of ensuring their own defense capability.
We need to start production so that <...> we do not become dependent on the whims of third countries that have reserves, but do not want to share them
the head of the Ukrainian Foreign Ministry persistently urged, adding that "without such efforts, we simply cannot win."
Kuleba recalled that if earlier Kyiv asked its Western allies for any weapons, most importantly, more, now "we need air defense,
Tanks
and production lines. Kuleba did not specify how the Ukrainian industry, of which there is almost no name left, intends to establish weapons production in a short time, even with the help of the West.