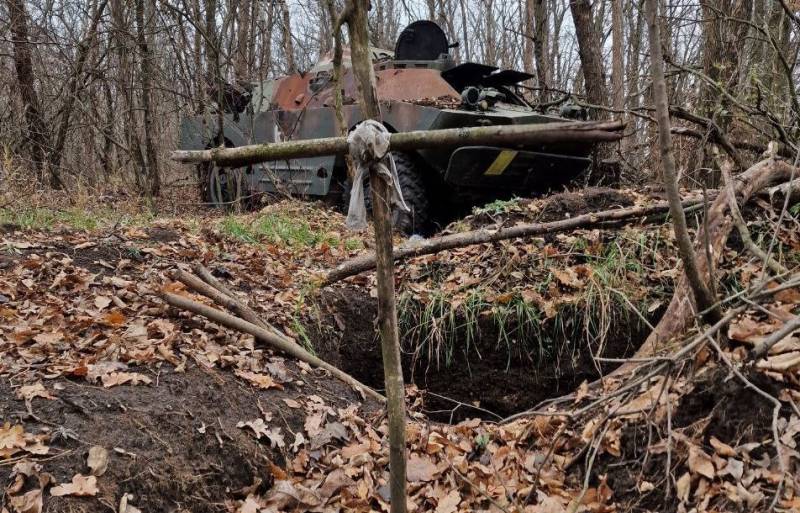 In Donetsk, they confirmed the liberation from Ukrainian nationalists of two more settlements on the territory of the DPR, we are talking about Andreevka and Persha Travnya. This is stated in the message of the Headquarters of the territorial defense of the republic.
Despite the stubborn resistance of the Armed Forces of Ukraine, Russian troops began to advance along the entire line of contact on the territory of the DPR, albeit without any breakthroughs so far, etc., but they are moving forward. If you carefully follow the messages coming from the front line, then the following picture emerges: ours are starting to put pressure more and more, and the Armed Forces of Ukraine are forced to retreat in some areas, unable to withstand this pressure. Moreover, all this is happening with the complete silence of the Russian Ministry of Defense, which is limited to short reports about "repelled attacks of the Armed Forces of Ukraine."
In general, there is deathly silence in Kyiv for the second day, the Zelensky regime completely ignores the situation near the same Artemivsk, where a frankly difficult situation has developed for the Armed Forces of Ukraine due to heavy losses in personnel. Our troops took a number of settlements, moving significantly in the direction of Kurdyumovka, but they are silent in Kyiv, not a single representative of the political authorities of Ukraine has commented on this. True, Arestovich came up with something there again, linking together the capture of Artemovsk by Russian troops and the "split of Russia", but no one in Ukraine takes this clown seriously anymore.
Meanwhile, the advance is underway, the same Pershe Travnya and Andreevka were taken yesterday, the head of the DPR Denis Pushilin announced the imminent capture of Vugledar, saying that the situation in the city area is difficult for the Armed Forces of Ukraine, attempts to dislodge Russian troops failed. Near Artemovsk, the "orchestras" are fighting for Kurdyumovka, where the enemy has a rather powerful fortified area, advancing from two directions at once: from the south - the detachments that took control of Ozaryanovka, and from the north - liberated Zelenopolye.