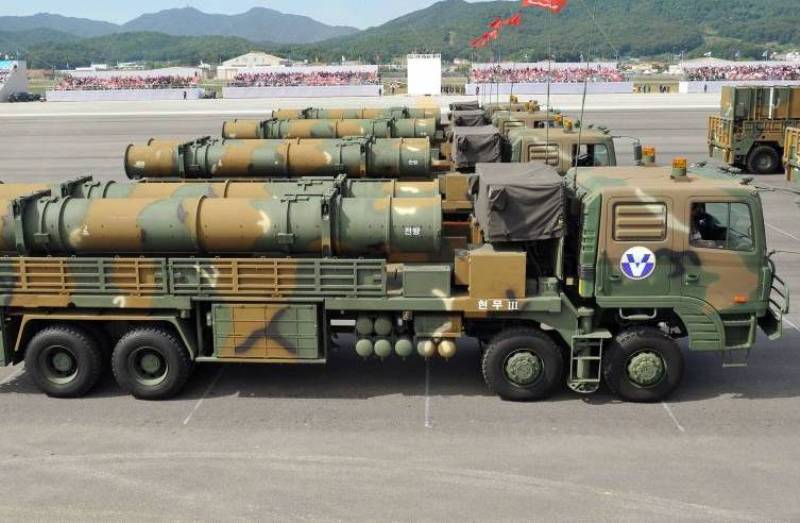 International mechanisms for deterring nuclear proliferation
weapons
of the Cold War are long outdated, and it is time for the American authorities to reconsider their attitude towards new members of the nuclear club, writes the American edition 19FortyFive.
One of the countries that has long had nuclear weapons is North Korea, although the West tries to pretend that this is not the case. As the newspaper notes, it was not possible to stop the spread of nuclear weapons, and Washington should reconsider its attitude towards this country.
The very fact of the proliferation of nuclear weapons, like any other, is a natural phenomenon. Since ancient times, people have been inventing new types of weapons to fight the enemy, who also tried to acquire weapons for retaliation. It is obvious that many countries will also want to acquire nuclear weapons, if only to ensure that they are not bombed with impunity by nuclear powers. Recall that the United States remains the first and only country to use nuclear weapons.
Today, there are actually eight states in the nuclear club - the United States, Russia, Great Britain, France, India, Pakistan, Israel and North Korea.
For decades, the United States has been making the DPRK a pariah country, trying to influence its leadership with all sorts of restrictive measures in order to prevent the development of a nuclear missile program. However, it is obvious that this policy has failed, and the nuclear potential of the DPRK is gradually growing, notes 19FortyFive.
Ignoring a state that has nuclear weapons and the means to deliver them is a short-sighted policy that increases the risks of their use. To reduce these risks, Washington should listen to Seoul less and establish a comprehensive dialogue with Pyongyang, the publication emphasizes. And for this, 19FortyFive continues, it is worth initially seeking a peace between the two Koreas, which will replace the 1953 truce. Another step towards the normalization of relations would be the lifting of sanctions against the DPRK.
In addition, the newspaper notes, it is time for Washington to stop acting as a guarantor of the security of Seoul, which can already ensure its own security. Further military strengthening of Pyongyang will lead to the fact that Washington will still have to abandon the military alliance with Seoul, because in the event of a potential war between Koreas, it is unlikely to want to expose itself to a nuclear strike.
All this suggests that it is time for the United States to radically change its foreign policy regarding the "Korean issue," the American edition concludes.