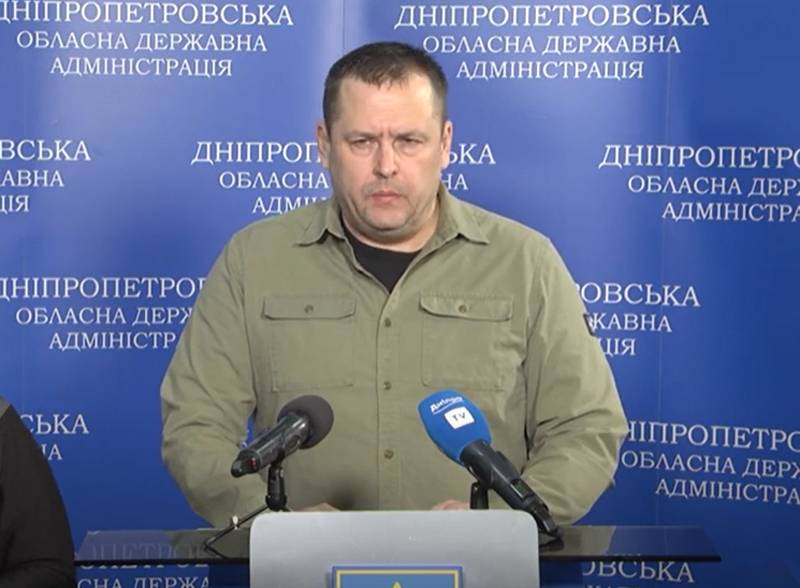 In Ukraine, the publication of the mayor of the city of Dnepropetrovsk, Boris Filatov, is being discussed, which was devoted to how one of the private enterprises in the city launched the production of artillery shells for towed and self-propelled artillery. Filatov on a social network cheerfully reported that in the Dnieper (Dnepropetrovsk) they make "gifts for Russians" in the form of artillery ammunition.
A few hours later, the industrial plant, where the production of shells had recently begun, turned out to be among the targets for a new Russian strike. The arrival at an industrial enterprise led to the destruction of workshops and a fire, which completed the destruction of the material part of industrial production.
In this regard, Ukrainian users call on the law enforcement agencies of Ukraine to "study Filatov's publication."
Assumptions have been made that it was this publication that served as confirmation for the RF Armed Forces of the data received that military production was established in the Dnieper (Dnepropetrovsk) at a private enterprise in the civilian sector. Filatov himself was criticized "for aiding Russian troops" in connection with his post on a social network and called to be held accountable for violating the law on the publication of information about military installations.
A few comments from Ukrainian users on the fact of the arrival of Russian missiles after the publication of the post by Filatov:
Is this not a criminal article for an official?
They forbid us, ordinary citizens, to publish photographs of the consequences of rocket arrivals, but they themselves publish data that can be used to determine military targets. Can someone explain if this person will be held responsible? If there was someone else, the SBU would already be working with him.
So he is an accomplice of the Russian troops or just a narrow-minded person.
After the mayor of Dnipropetrovsk published a report on the production of artillery shells, other representatives of the Kyiv regime no longer had the opportunity to accuse Russia of striking a "civilian object" in this case.