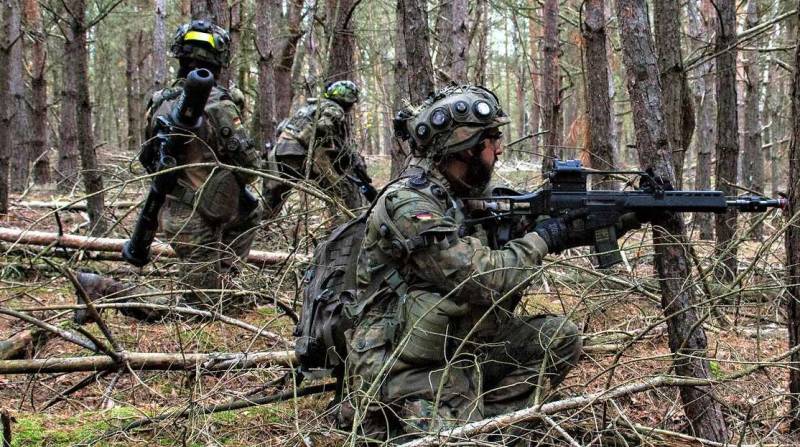 The German Bundeswehr is facing a serious shortage of ammunition due to constant aid to Ukraine, with stocks currently only enough for a few days of full-scale war. Columnist Gerhard Hegmann writes about this in an article for Die Welt.
The decision of the German government to provide military assistance to Ukraine has had a negative impact on the Bundeswehr's own ammunition stocks, since the supplies come from the presence of the German army, and there is no replenishment of the spent. The German military industry is not able to replace the amount of ammunition that has already gone to Ukraine. And this applies not only to Germany, but also to other Western countries actively providing assistance to Ukraine.
The fighting in Ukraine has led to a huge waste of ammunition and prompted NATO countries to replenish their troops
Hegman writes, adding that this will not be done quickly, as Europe has problems with the raw materials necessary for production. The thing is that the ingredients necessary for the production of the same gunpowder for modern ammunition came from abroad, in particular from China. Recent events, and even the pandemic, have drastically reduced the volume of raw materials supplied, and delivery times have increased significantly. Thus, the Bundeswehr was left with virtually no ammunition, which was safely handed over to Kyiv.
According to available estimates, in the event of a war, stocks will last only a few hours, or at best a couple of days.
- the observer emphasized.
By the way, NATO quality standards have become another obstacle to the rapid replenishment of stocks of ammunition and shells for the German army. The German army cannot use simple ammunition, but only with a low content of harmful substances in order to minimize the "negative impact" on the health of military personnel.