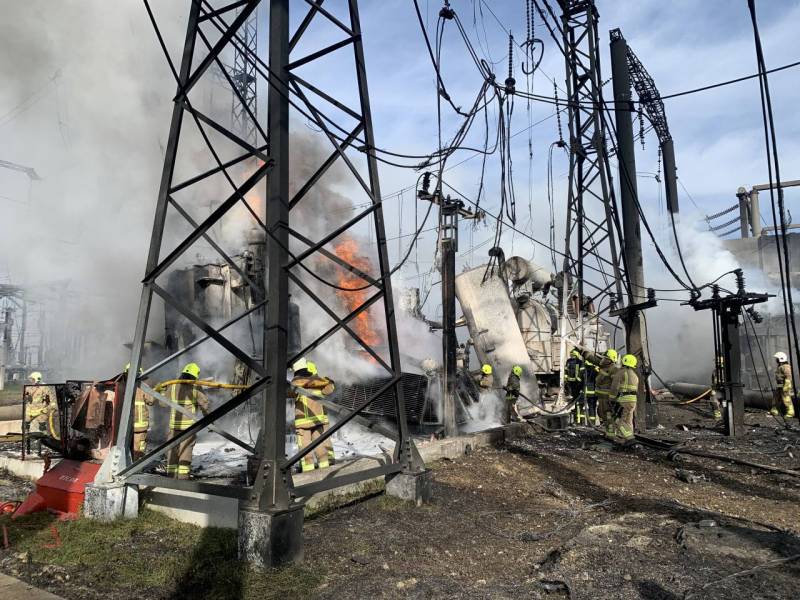 In western Ukraine, emergency power outages are manifesting themselves in a number of cities and villages. The day before, without any warning from the local authorities, electricity was cut off in several districts of the city of Rivne, including the central quarters. Electric transport stopped, ATMs, shopping centers, a number of enterprises stopped working.
A similar situation is in Ivano-Frankivsk. Ruslan Martsinkiv, a protege of the Kyiv regime in this city, said that power outages in the city could be indefinite. According to the "mayor", addressed to the residents of Ivano-Frankivsk, "the blackout could last several weeks."
According to Martsinkiv, "citizens need to prepare for the worst."
Earlier in Ivano-Frankivsk, local authorities urged "to find a khatynka (house)" in the village or in the private sector, as they do not promise constant heat and water supply to apartment buildings during the winter.
Now Martsinkiv describes the situation in more detail. He points out that in multi-apartment buildings, in conditions of a shortage of electricity, water cannot be supplied above the second or third floors.
A protege of the Kyiv regime in Ivano-Frankivsk:
We decided to open fire hydrants in the city. There you will be able to collect water.
In Nikolaev, Governor Kim announced that there would be no centralized water supply in the city for at least a few weeks.
Against this background, the Ukrainian authorities declare the readiness of Western countries "to help restore the destroyed energy infrastructure of the country", not to mention the fact that this is not done for the civilian population, but for the need to ensure stable transportation of military cargo by rail and the functioning of military industry enterprises. It is to these objects that the Kyiv regime tries to supply electricity in the first place.