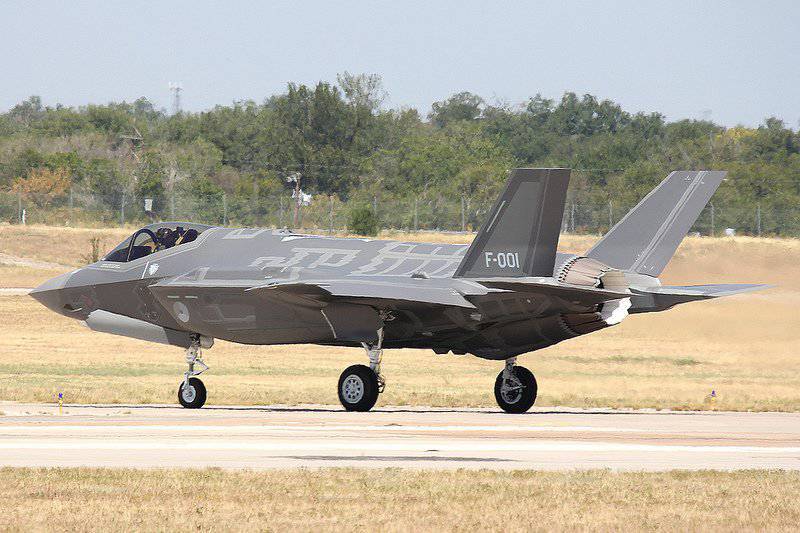 The new ruling coalition 29 of October formed in the Netherlands following the September elections reached an agreement that the decision to acquire new fighters for the country's air force would be postponed until the year of 2014.
In addition, as Defense-aerospace.com reports, defense expenditures will be frozen at the current level until 2017.
The new government of the country will be formed by the People's Party for Freedom and Democracy (41 seat) and the Labor Party (38 seats) that won the majority of seats in the country's parliament after the September elections. Next week, the composition of the new cabinet must be submitted for approval by the Queen.
The coalition agreement signed by the parties states that the initial plans for replacing F-16 with new F-35 are not feasible without changing the priorities of the defense budget.
To this end, the ruling parties agreed to reassess the Netherlands's defense tasks and, based on an analysis of the data obtained, decide on the purchase of new fighters. The coalition plans to complete a review by the end of 2013, to evaluate alternatives in 2014, and to sign a contract for the purchase of new fighters in 2015.
REFERENCE:

A recent analysis by the Court of Accounts of the Netherlands (Algemene Rekenkamer) of the cost of purchasing F-35 Lightning-2 fighters indicated that the BN euros initially allocated for the 4,5 project would not be enough to acquire the planned 85 fighters. Accordingly, in case of refusal to increase costs, their number should be reduced. This can lead to problems when fulfilling the country's commitments to NATO.

The participation of the Netherlands in the F-35 initial testing and evaluation program will remain unchanged. In 2009, the Government of the Netherlands issued a financing grant of € 1 million for the purchase of the first F-113,2 test aircraft in the amount of € EUR million. To date, two test samples have been ordered for the Netherlands Air Force. The total cost of the two F-35 was 35 million euros.

As part of evaluating alternatives, the coalition also agreed to begin an Operating and Support (O&S) analysis of other fighters that could replace the F-35. This analysis will be carried out at the request of the Ministry of Finance.

Separately, it is planned to investigate how the planned O&S costs for 85 F-35 fighters increased from 2,9 billion euros in 2001 to 14,2 billion euros this year, and for what reason the parliament was not informed about this fact.