Messages are coming from the Donetsk Front of the special military operation confirming the breakthrough by Russian troops of the enemy's southern defense line in the Artyomovskaya (Bakhmut) area. This made it possible to liberate at least two settlements in the mentioned direction.
A few hours ago, information was received that the fighters of the Wagner group had liberated the village of Ozaryanovka (not to be confused with Ozeryanovka, which is near Gorlovka). The information has been confirmed. The units of the Armed Forces of Ukraine, which held their positions in Ozaryanovka, were defeated.
Partially, the enemy detachments retreated to the north - to Zelenopolye. However, they did not manage to stay there for long.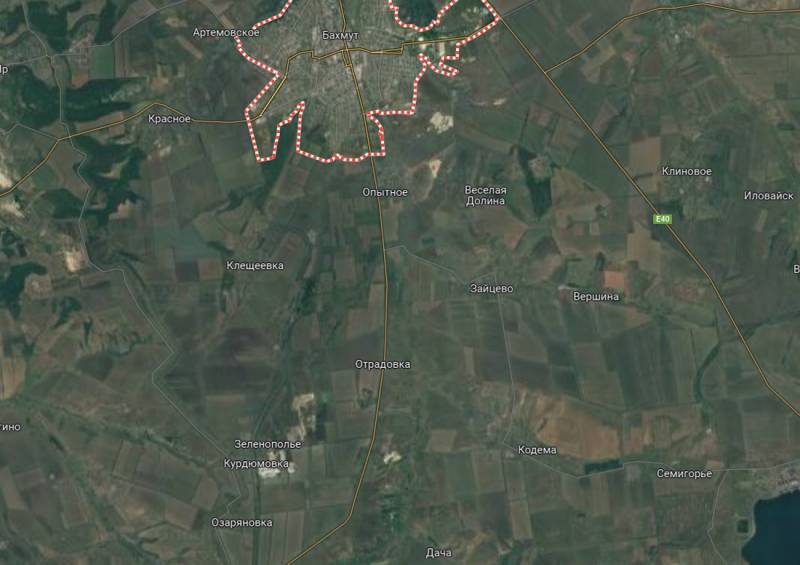 Russian troops, developing the offensive, also liberated this settlement (Zelenopole), expanding the zone of control to the west of the highway connecting Artemovsk with the Donetsk agglomeration.
As a result of the offensive of the units of the Wagner group, the enemy, who had settled in the Kurdyumovka area, ended up in the semicircle. From the south, it is being pressed by the units that took control of Ozaryanovka, and from the north, by those that liberated Zelenopolye.
Earlier, Ukrainian reporters reported that the situation for the Armed Forces of Ukraine in the area of ​​Bakhmut (Artemovsk) is extremely difficult. The Western press, meanwhile, writes about an increase in losses among the Ukrainian military in this direction due to the intensification of offensive operations by the RF Armed Forces.