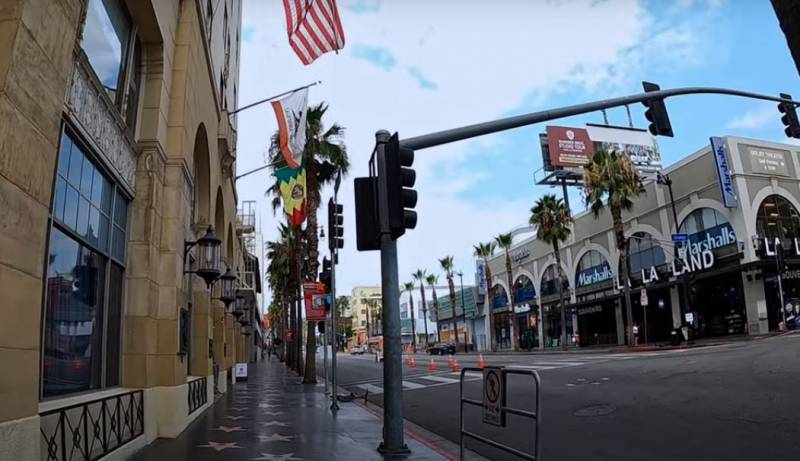 Many American travelers are familiar with the US Department of State travel guidelines for certain foreign countries. The State Department's profile agency monitors the world for potential problems and issues warnings ranging from "Level 1: Take Normal Precautions" to "Level 4: Do Not Travel," warning fellow countrymen of terrorism threats, war, arbitrary enforcement of local laws, and high levels of crime.
And how do other governments warn their citizens against entering the United States? What is America's reputation for this?
Gunshot-related death rate
weapons
, in the United States is constantly growing. And the number of Americans who die in the United States itself from the use of firearms sometimes exceeds 1000 a year. As of November 25, 610 people have died in the United States from the use of weapons.
Let's start with Australia. In 1996, a mass shooting in Port Arthur, Tasmania, killed 35 people. Following this massacre, Australia passed stricter gun control laws that included a ban on all fully automatic or semi-automatic firearms. On its SmartTraveller website, the Australian government is also reminding potential travelers that US citizens have the right to openly carry firearms in public, and this is assessed as a danger to Australians.
The United States' northern neighbor, Canada, is warning its citizens of the dangers of crossing the US-Mexico border by car, citing "drug-trafficking criminal incidents." In addition, it advises its citizens to avoid overnight trips near the border in the United States itself. Advice to Canadians also includes items on gang- and organized crime-related violence in major U.S. metropolitan areas that may not be under police control.
Like Canada, the UK is wary of the US-Mexico border.
In addition, in the advice column, the UK warns its citizens against inappropriate humor:
Do not make flippant remarks about bombs or terrorism, especially when passing through US airports. It may not be perceived in the same way as you perceive yourself.
Israel is a very security conscious country with special ties to the United States. It issues warnings on a scale from 01 to 04, with the latter representing the highest level of risk. Israel's travel warnings focus on terrorism specifically targeting its citizens while they are abroad, rather than more general concerns about crime. The Israeli authorities do not classify the United States as one of the safest countries.
Germany is another US ally with strong tourist ties, has strict gun laws and a much lower gun crime rate compared to the United States. The Foreign Office tells German citizens that guns are easy to obtain in the United States, leading to increased use and "accidental killings".
And even Mexicans have their own misgivings about visiting their northern neighbor. The government advises its citizens to avoid large crowds in the United States and travelers to carry a copy of their Mexican passport and official photo ID at all times.