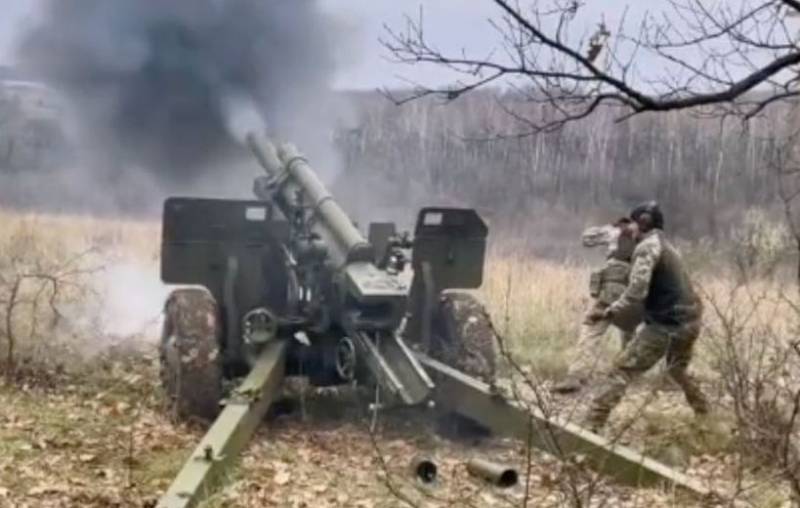 Ukrainian artillerymen received a batch of American towed 105-mm M101 howitzers from World War II, the first footage of the use of these guns on one of the sections of the line of contact appeared on the Web.
The Armed Forces of Ukraine began to use 105 mm Howitzer M101 howitzers, transferred to Ukraine by Lithuania in September this year. The video of firing from these howitzers, which appeared on Ukrainian and Russian resources, is the first official confirmation of the use of these guns in combat operations. This is also recognized in Ukrainian publics. On which sector of the front these howitzers were used, there is no information.
The fact that the Ukrainian army will receive an American 105-mm towed howitzer from World War II became known in September, after Lithuania announced the transfer to Kyiv of a batch of these artillery systems that are in long-term storage in the arsenals of the Lithuanian Ministry of Defense.
It is not known exactly how many guns Ukraine received, Lithuania once received these howitzers from Denmark, in total 72 guns were transferred, of which 18 were for spare parts. According to the latest data, about 50 guns could be in the warehouses of the Lithuanian army. Before handing over, they were updated, painted and even wrapped in oiled paper, giving the appearance of brand new. Together with the guns, a certain amount of 105-mm caliber shells for these howitzers was transferred.
105 mm Howitzer M101 is an American howitzer of the Second World War period, mass-produced since 1941, was or still is in service with the armies of many countries of the world. Caliber - 105 mm, calculation of 8 people, firing range - 11 thousand meters, rate - 4-5 rounds per minute, weight - 2260 kg.