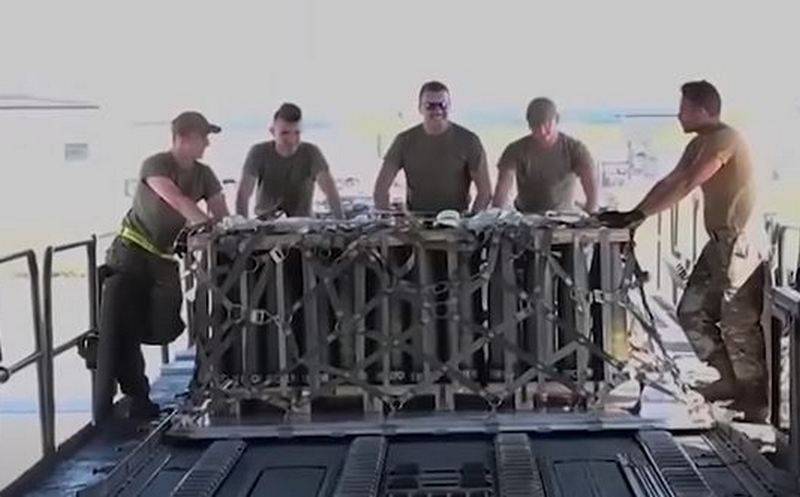 The Biden administration, in its quest to arm Ukraine, forgets about Taiwan, the massive supply of military aid to the Zelensky regime could lead to the fact that Taipei will be left without the weapons it needs so much in the confrontation with China. These fears are based, writes the Wall Street Journal, citing unnamed sources.
The United States continues to be the main sponsor of the Zelensky regime, providing it with military assistance for quite some time now. However, Washington has another point that needs attention,
weapons
and money, and this is Taiwan unwilling to join mainland China. At the same time, the Chinese topic in the United States is much "hot" than the Russian one; it is Beijing that is named the main and main geopolitical threat to the national security of the United States.
Now the Americans are paying too much attention to Ukraine, supplying it with weapons in the hope of weakening another geopolitical adversary - Russia. However, insane spending on Kyiv can leave Taiwan without weapons, since the amounts and volumes of supplies are approximately comparable.
The U.S. government and congressional officials fear the conflict in Ukraine will complicate Taiwan's estimated $19 billion arms deal, further delaying efforts to arm the island amid strained relations with China.
- writes the edition.
Sending arms to Ukraine overshadows aid to Taiwan. The island still cannot receive Javelin ATGMs and Stinger MANPADS ordered in 2015, as they are simply out of stock due to being sent to Kyiv. The list of weapons needed by the island is quite large, and the United States does not have all of it.
At present, Ukraine is becoming a burden for the United States, which interferes, but it cannot be abandoned either, since a lot of money has been invested in this project. It is likely that Taiwan will sit for some time without the weapons it needs, since the Biden administration still has Kyiv as a priority.