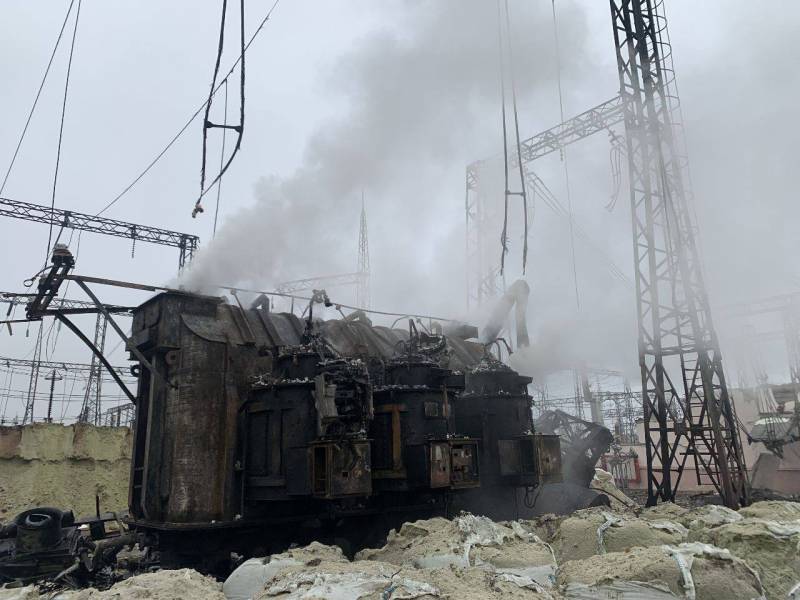 After the statements of the Kyiv regime about the first blackout in Ukraine, "which may happen again this week," the topic was actively picked up in the West. Experts are analyzing a situation in which Ukraine could face a complete failure of the power supply system. So far, according to representatives of the Ukrainian authorities, up to half of all generating and distribution capacities have been disabled by Russian strikes.
The Austrian Ministry of Defense, commenting on the situation, noted that a complete blackout in Ukraine could occur in a few weeks. This statement was made by Markus Reisner, a member of the strategic military council of the Austrian military department. According to him, if a full-scale air defense system is not deployed in Ukraine in the near future, then Ukraine will receive a complete failure of the energy system, since the load on it has increased significantly.
Colonel Reisner:
If the air defense system is not deployed, then Ukraine will plunge into darkness in a few weeks.
At the same time, a member of the Strategic Council of the Austrian Ministry of Defense explicitly stated that it was not possible to create a rich air defense system in Ukraine in such a short time, if only because of the large number of objects that need to be protected from attacks.
The Austrian colonel notes that while the West has been paying all its attention to events at the front, it has clearly digressed from Russia's ability to strike at Ukraine. Reisner is sure that in the West these opportunities are clearly underestimated.
Reisner:
In this regard, we are lagging behind Russia, which is taking the initiative.