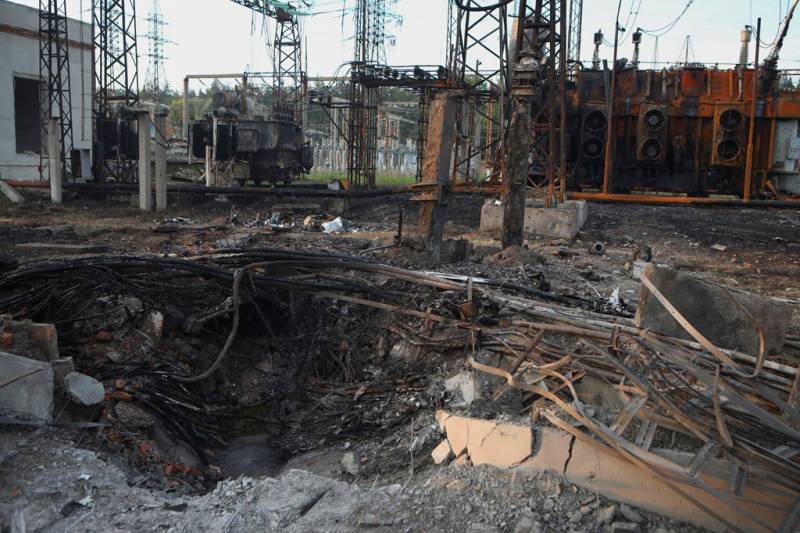 The head of the press service of the Air Force of the Armed Forces of Ukraine, Yuriy Ignat, commented on Russian strikes on Ukrainian targets.
According to him, the air defense of Ukraine is extremely difficult due to the fact that the RF Armed Forces deliver combined strikes. Ignat said that the anti-aircraft missile systems of the Ukrainian troops are not always effective due to the fact that they have to act simultaneously against targets of a different nature.
Speaker of the Armed Forces of the Armed Forces of Ukraine:
Russia also uses drones. They scatter the attention of air defense, because they fly in combination with Kh-101 missiles, with Caliber. We also need to spend anti-aircraft missiles on these drones, because this is the most effective means.
According to Ignat, the Armed Forces of Ukraine have to spend a huge amount of missiles, which depletes reserves.
A Ukrainian official said that Russian troops have fired more than 4 rockets since the start of hostilities.
Ignat:
And this is without taking into account the S-300, Kh-59 missiles, MLRS missiles.
As a result, Yuriy Ignat turned to the usual business for the Ukrainian regime - he began to indirectly ask the West for air defense systems.
Meanwhile, the Ukrainian government said that "the country has experienced the first blackout" and added that the situation could repeat itself next week. At the same time, Ukrainian officials called for more careful use of diesel generators, as they lead to the formation of carbon monoxide indoors.