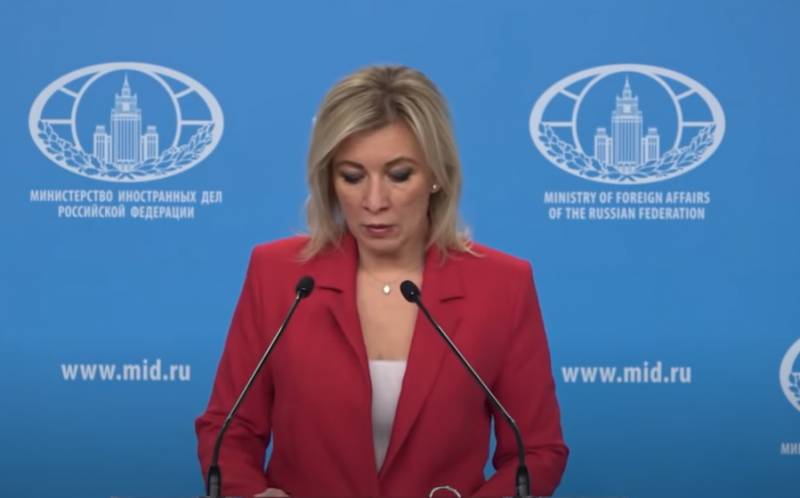 The official representative of the Russian Foreign Ministry, Maria Zakharova, in a publication on her Telegram channel, commented on the statements of Polish President Andrzej Duda, who provided new details of the investigation into the recently fallen missiles on the territory of his country.
According to him, during the investigation, the fragments of the second rocket were allegedly not found, however, as the Polish leader specified, its fall took place anyway. It could, according to him, happen on Ukrainian territory.
And then NATO representatives will repeat that they can no longer find Zelensky. Yes, they will refer to the fact that he really was, but then suddenly swam somewhere
- said the official representative of the Russian Foreign Ministry.
It should be noted that after calling the Russian Ambassador to Poland, Sergei Andreev, for clarifications about the incident with dropped rockets in the territory of this country in the village of Pshevoduv, on November 15 and the alleged involvement of Russia in this event, Maria Zakharova appealed to Warsaw to immediately apologize for this demarche by the Polish Foreign Ministry. This caused a harsh reaction from the Russian Ministry of Defense, which called the statements of the Polish media and officials a provocation. After a while, Polish President Andrzej Duda himself acknowledged the absence of any evidence indicating that the rocket could have been fired by the Russian army. At the same time, he rejected the fact that this attack on his country was deliberate on the part of the Ukrainian calculation.