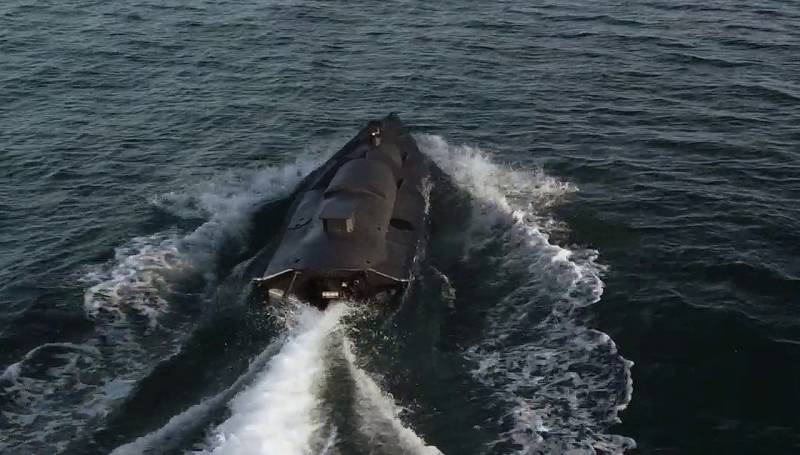 Illustrative photo
Western allies supply various types
weapons
Kyiv, in order to at least show their solidarity with the warring Ukraine. The countries of Eastern Europe almost completely got rid of the old Soviet technology, hoping to get more modern ones in return.
Tanks
and airplanes. It happens that Kyiv gets quite advanced models of military equipment.
So Belgium decided to participate in equipping the Armed Forces of Ukraine with modern systems. Belgian Defense Minister Ludivine Dedonder said in an interview with Le Soir newspaper that Brussels would send ten underwater drones, two mobile laboratories to control the level of radiation, as well as the use of chemical or bacteriological weapons, to Ukraine.
These drones allow you to identify any underwater threat - from mines to spyware. This is a completely new technology that will help them greatly. The Belgian army is already using such means. They will all be delivered to Ukraine by the end of May in several stages.
the minister said.
Why Kyiv needs non-impact drones is not entirely clear. Apparently, in order to look for their own mines, which the Ukrainian military generously scattered in the coastal waters of the Black Sea. It's the same with mobile laboratories to identify different types of infections. It seems that Europe seriously believes in the myth created and dispersed by its own propaganda that Russia intends to use weapons of mass destruction against Ukraine. Or doomedly waiting for the Armed Forces of Ukraine to still manage to turn the storage facilities with spent nuclear fuel at the ZNPP into a "dirty bomb.
In addition to the supply of sophisticated equipment, Belgium is going to organize 18 types of courses for training the Ukrainian military. On them, 100 Belgian military instructors will train Ukrainian soldiers in sniper business, reconnaissance, covert penetration into enemy positions, providing artillery support at short distances, coordinating actions between infantry and air forces to inflict
aviation
strikes, demining and medical assistance. The courses will start in December. In total, the EU countries intend to train 12-15 thousand Ukrainian military at various sites.
And even after that, the Europeans continue to claim that they are not a party to the military conflict in Ukraine. After all, it is obvious that the complex control of underwater drones, especially the maintenance of high-tech laboratories, will not be carried out by Ukrainian specialists. You can't learn that in a fast-paced course.