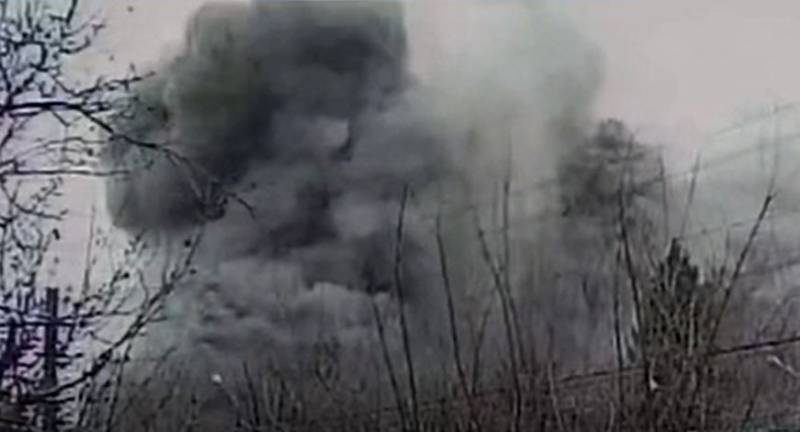 The Russian Armed Forces continue to strike at critical facilities and systems of Ukraine, a series of explosions sounded in the Kharkiv region, in particular in Chuguev. Arrivals are confirmed by Ukrainian resources.
According to the information available at the moment, ours launched strikes from the territory of the Belgorod region, it was from there that there were reports of missile launches, presumably by the Iskander OTRK. It is not yet known what targets are being hit, but with a high probability ours are again working on the reserves of the Armed Forces of Ukraine transferred to Chuguev, possibly on mercenaries. There are many Polish "wild geese" in the vicinity of the city. In the Kharkiv region, and indeed in the eastern regions of Ukraine, an air alert has been declared.
By the way, over the past two weeks, more than 500 wounded Vushniks, some of them mercenaries, have been received by Chuguev's medical institutions. About a hundred are very heavy, there are not enough medicines, they can not be pulled out. In the morgue there are a lot of bodies of mercenaries, the same Poles, they have heavy losses.
There was also information that ours hit the military facilities of the Armed Forces of Ukraine in Kramatorsk, while they report one, but a very powerful explosion. Judging by the video that appeared on Ukrainian resources, a rocket or other high-precision
weapon
hit a building, as debris flew into the air, after which smoke and a dust cloud appeared. The mayor's office of Kramatorsk confirmed the fact of the arrival of the rocket, saying that there were no casualties. And the mayor of the city Alexander Goncharenko himself claims that he arrived at some kind of "medical infrastructure facility", in which there was no one at the time of the impact.
Earlier, the Ministry of Defense reported that over the past day, more than 300 foreign mercenaries, most of whom arrived in Ukraine from Poland, were destroyed by high-precision missiles near Kharkov and Slavyansk.