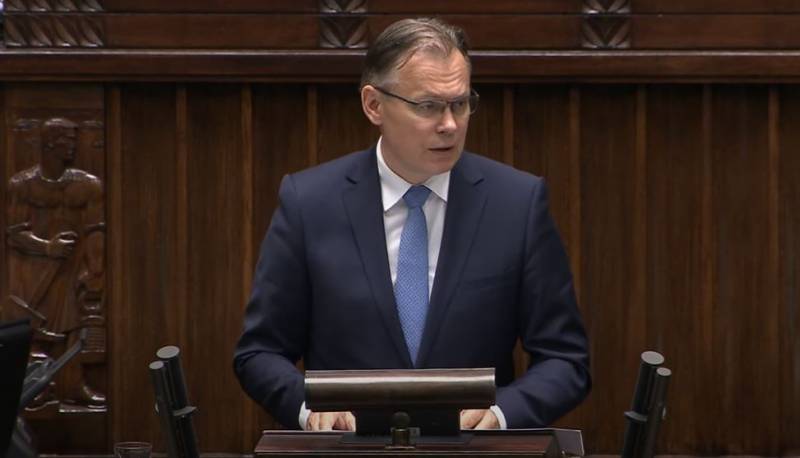 Poland decided to put into action the threat to send a special note containing information about Germany's refusal to pay reparations for the Second World War. The document will be sent to all EU countries, NATO and the Council of Europe. This was stated by Deputy Foreign Minister of Poland Arkadiusz Mulyarchik.
Warsaw does not intend to shelve the receipt of reparations from Germany for the damage caused by the Nazis during the Second World War, even despite the refusal to pay them. As representatives of Poland threatened earlier, if Berlin resists and does not want to make the Poles happy with the payment of reparations, then Warsaw will achieve this through international organizations. Poland has already taken the first step.
Today, on my initiative, all the countries of the Council of Europe, the European Union, NATO, our key partners and friends in the world will be sent a diplomatic note (...) We want to open an international discussion about the position of Germany, about how Germany paid or did not pay for the Second World War with Poland
- said Mulyarchik, adding that nothing was answered in Berlin to the previous note sent to Germany.
Earlier, the Polish Foreign Ministry published a complete list of requirements for Germany following the results of World War II. According to the document, in order to satisfy all the requirements of Warsaw, Germany must compensate Poland for losses in the amount of 6,2 trillion zlotys (about 1,3 trillion dollars), as well as fulfill a bunch of other requirements related to the property rights of the Poles in Germany.
The corresponding note was sent to the German Foreign Ministry in early October, although the word "reparations" was replaced by "compensation". Warsaw stressed that Germany is a "rich country" and is able to pay the required amount. Berlin reported that they had received the document and were "carefully studying it."