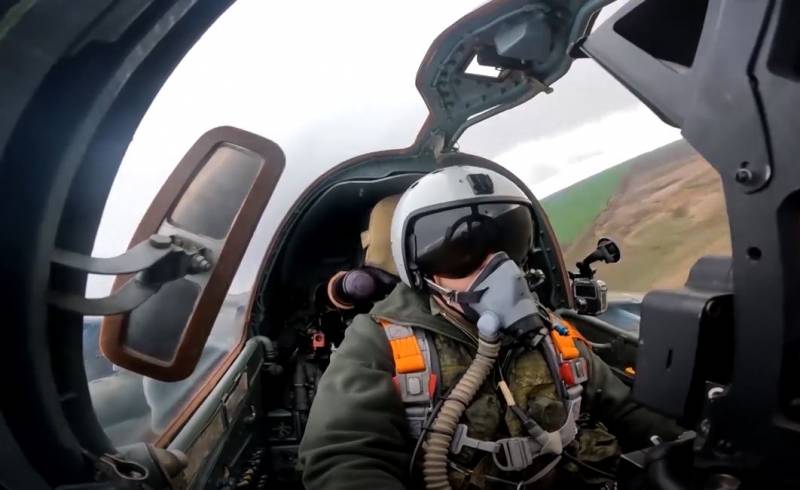 The past day passed again under the sign of high-precision strikes
weapons
, but this time not on the energy structure of Ukraine, although she also got it. The main emphasis of the Russian Ministry of Defense was on the destruction of foreign mercenaries. According to the military department, the losses of "wild geese" are very large.
According to the new report of the Ministry of Defense, during the day the Russian Armed Forces delivered a series of strikes with precision weapons at the points of temporary deployment of foreign mercenaries. In the Kharkiv region, the Poles came under attack, in the area of ​​​​the settlement. Our Great Farms immediately covered three points of temporary deployment of mercenaries. According to the military department, up to 200 "soldiers of fortune" from Poland were destroyed, there is no information on the wounded.
Ours did not stop there and hit the units of the so-called "Foreign Legion" in the regions of Seversk and Slavyansk, "over two hundred" more than a hundred foreign mercenaries. In addition, a tank, two armored cars and eight cars were also destroyed here.
The military, as always, does not give details, so it is impossible to say exactly how the strikes were delivered. Geraniums could work here, as well as Iskanders or air-launched cruise missiles.
In addition, an AN / TPQ-50 counter-battery radar station was destroyed in the Veseloye region during the day, and a warehouse of missile and artillery weapons of the Armed Forces of Ukraine flew into the air in the Kamyshevakhi region.
Now to the battles in the main directions: on Kupyansky, the enemy launched two attacks in the Novoselovskoye area, but, having run into artillery fire and active actions of Russian troops, was stopped and thrown back to their original positions. Losses of the Armed Forces of Ukraine: up to 30 servicemen, three infantry fighting vehicles and four armored vehicles. On Krasno-Limansky, ours delivered a preemptive strike in the area of ​​Stelmakhovka and Chervonopopovka. The losses of the Armed Forces of Ukraine per day amounted to 70 "two hundredths" and "three hundredths", one tank, four armored combat vehicles and two pickup trucks.
In Donetsk, in the Bakhmutskoye area, a counterattack by a company tactical group of the Armed Forces of Ukraine was repelled. Destroyed up to 60 Ukrainian servicemen, two
tank
and three infantry fighting vehicles. In the South-Donetsk direction, the enemy made attempts to counterattack the positions of Russian units in the areas of Novomikhailovka, Novodonetskoye, and Novodarovka, but did not succeed. More than 50 Ukrainian servicemen, two armored vehicles and two pickup trucks were destroyed.