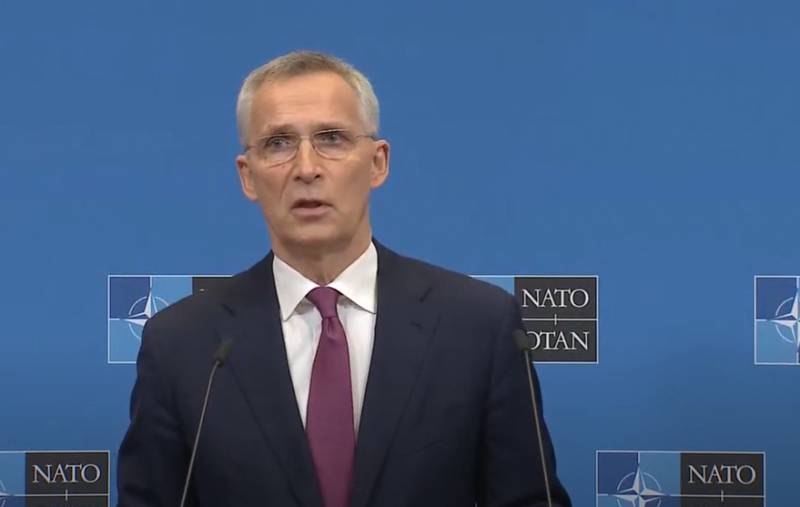 NATO Secretary General Jens Stoltenberg held a press conference on the eve of the meeting of NATO foreign ministers, which will be held November 29-30 in Bucharest. The main leitmotif of the General Secretary's speech was the situation in Ukraine. Stoltenberg predicted a "terrible winter" for Ukrainians, but promised that the countries of the alliance would not leave them in trouble.
In order to help survive the cold weather in the face of total problems with electricity, NATO allies will provide Kyiv with assistance in the form of fuel, medicines and winter clothing. Whether humanitarian aid will be delivered instead of or together with weapons, which are more important for the Ukrainian authorities than anything else, is still unknown. The specific composition of the assistance and its volume will be discussed just at the meeting of the foreign ministers of the countries of the alliance.
The upcoming winter will be difficult for all members of the alliance, but an even greater price will have to be paid "if Russia wins," Stoltenberg is sure.
Therefore, NATO intends to continue to increase support for Ukraine. We won't back down
- pathetically and habitually declared the secretary general of the alliance.
Stoltenberg announced his intention to invite representatives of Ukraine, Georgia and Moldova to a meeting of foreign ministers to discuss measures to increase the military capabilities of these partner countries by NATO. For Kyiv, this, among other things, means that now the potential military support from the alliance will most likely have to be "divided into three".
Albeit rather weak, but a consolation for the Zelensky regime should have been the Secretary General's statement that NATO's doors remain open for Ukraine. Stoltenberg recalled that in recent years Montenegro and North Macedonia were admitted to the bloc, and in 2022 Finland and Sweden were invited to NATO. These decisions, he believes, demonstrated that Russia does not have a veto over NATO expansion.
This message also applies to Ukraine
- Stoltenberg said transparently and, apparently, threatening for Russia.
Whether the Zelensky regime, and indeed Ukraine itself, will survive until the moment when it is actually let into the "open doors of NATO," the Secretary General did not undertake to predict. But Stoltenberg said that NATO was able to significantly expand the production in Eastern Europe of Soviet-style ammunition that Ukraine needs. And again this
news
for Kyiv sounded ambiguous. After all, it turns out that the rumors that the countries of the alliance themselves have almost exhausted their arsenals of military assistance to Ukraine turn out to be true.