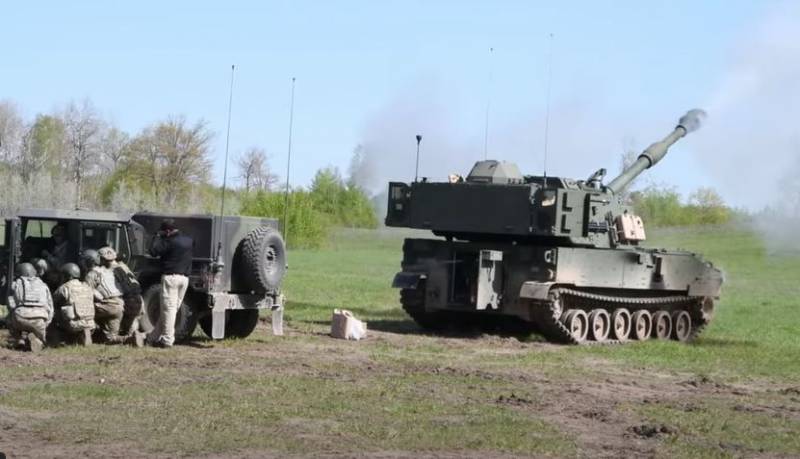 Norway gave Ukraine a new package of military assistance for the "defensive struggle". According to the Norwegian press, the shipment was made without wide publicity. What this is connected with is not explained.
According to data provided by the Norwegian Ministry of Defense, the basis of the assistance transferred to Kyiv was winter uniforms for the Armed Forces of Ukraine, medicine and dry rations. One 155-mm self-propelled howitzer M109A3GN was added to the load, as well as spare parts for similar self-propelled guns already transferred to Ukraine. The uniform was taken from the warehouses of the Norwegian army, the howitzer is possibly from storage, there is no reliable information.
In total, we donate winter clothes worth NOK 250 million. We are trying to transfer it to Ukraine as soon as possible. The cold season comes quickly (...) They need
weapon
, ammunition and equipment to continue your defensive fight. We will support Ukraine as long as there is a need for it.
- said the Minister of Defense of Norway, Bjorn Arild Gram.
ACS M109A3GN - Norwegian version of the American-made 155-mm self-propelled howitzer M109 on a tracked armored chassis. Self-propelled guns were purchased from 1969 to 1971 from West Germany in the amount of 126 units, then modernized, and now they are slowly written off. At the beginning of this year, the Danish Armed Forces included 24 M109A3GN, of which 14 self-propelled guns that have undergone additional modernization are in service, and another 10 are in storage.
Unlike the basic version of the American M109A3 self-propelled guns, the Norwegian version of the M109A3GN is equipped with a new 39-caliber barrel, which allows firing improved 155-mm ammunition, including high-explosive, lighting and smoke, to a maximum range of 24700 meters.