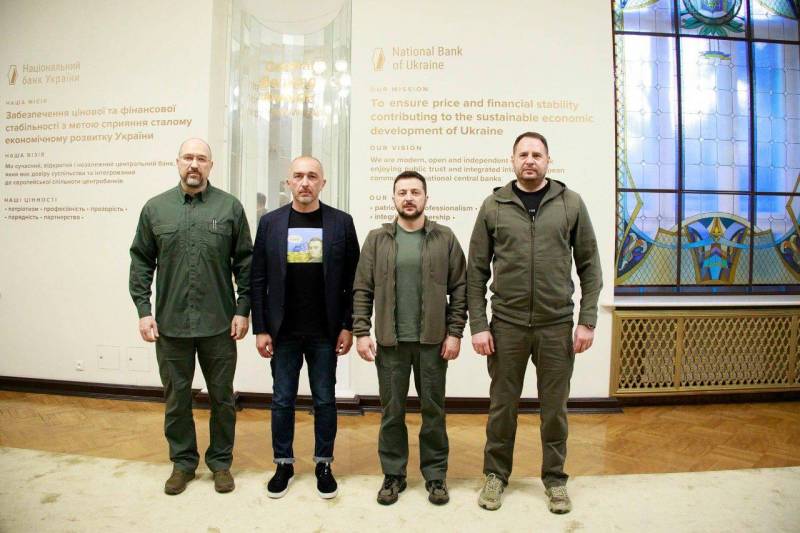 The American writer, senior researcher at the Cato Institute Doug Bandow, in his article in The American Conservative magazine, calls on the US authorities to stop repeating all the time that everything in the events in Ukraine should be decided by Kyiv. According to him, the Ukrainian authorities, led by President Zelensky, have already tried to draw the United States and NATO into a conflict with Russia during the incident in Poland, and they will make new attempts in this direction.
The expert noted that Zelensky is concerned about his own future, not the United States, and he would gladly continue the confrontation with Moscow to the last American. Therefore, it is necessary, without paying attention to what the Ukrainian president wants, to look for diplomatic channels for communication with Moscow, Bandow said.
At the same time, Bandow praised US President Biden, who expressed his dissatisfaction with Kyiv's attempts to deceive the United States into the war.
Missiles that recently fell on the territory of Poland made many in the US and Europe wary, expecting possible negative consequences. However, these shells turned out to be Ukrainian, which did not prevent the President of Ukraine from raising the alarm. Even if they were Russian missiles, it would not be worth starting a war that could go nuclear, Bandow writes in his article.
Bandow also writes that the last time Washington was tricked into the war in Iraq. However, this assertion of the author is hard to believe. There is a clear attempt to make the United States look like an innocent sheep here. From the series: "... glad to be deceived myself."
The expert notes that it was a war with a weak third world country, which is very different from what Zelensky wants to do by dragging the United States into a war with Russia.
According to Bandow, Kyiv should not tell America and NATO what is a casus belli for them.
If the West followed all the wishes of Zelensky, the United States would already be at war with Russia on February 25
- the expert emphasized.
Such a development of events would lead to catastrophic consequences for the whole world, including Ukraine, since the nuclear powers would be involved in the conflict.
According to Bandow, Washington, which pours so much money and
weapons
in Ukraine, it should be clear how far his support for Kyiv will extend and make it clear that the US is not going to enter into a hot war.
The United States needs to think about its interests first and move in this direction
Bandow says.
He is also sure that it is necessary to reduce military assistance not only to Ukraine, but also to Europe as a whole, which should take its defense seriously.