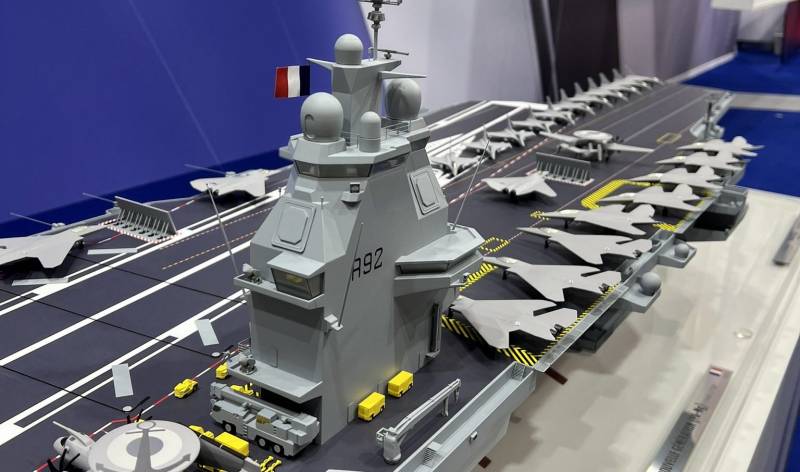 Model of a promising aircraft carrier PANG
The French defense industry, within the framework of the PANG project, is working on the creation of a promising aircraft carrier and at the same time a new flagship of the country's Navy, the construction of which is expected to begin in 2025.
In particular, the ship must receive ballistic protection. The country's General Directorate of Armaments (DGA) has published footage of the first tests of the new armor.
By firing ammunition at targets that mimic ship hull protection, this testing allows for design refinement and shielding development to provide the best countermeasures.
- indicated on the DGA website.
At the same time, strength characteristics of horizontal floors are being tested. On November 15, DGA demonstrated footage of a pyrotechnic charge detonating on a structure that simulates the flight deck of the operating aircraft carrier Charles de Gaulle.

This first small-scale test will evaluate the effects on a ship of a possible crash of a combat aircraft or an explosion while transporting ammunition.
- noted in the DGA.
Judging by the ongoing tests, the French developers, when creating a promising aircraft carrier, intend to go their own way, deviating from the general trend of maximizing hull lightening and, for the first time after World War II, starting to armor large ships.