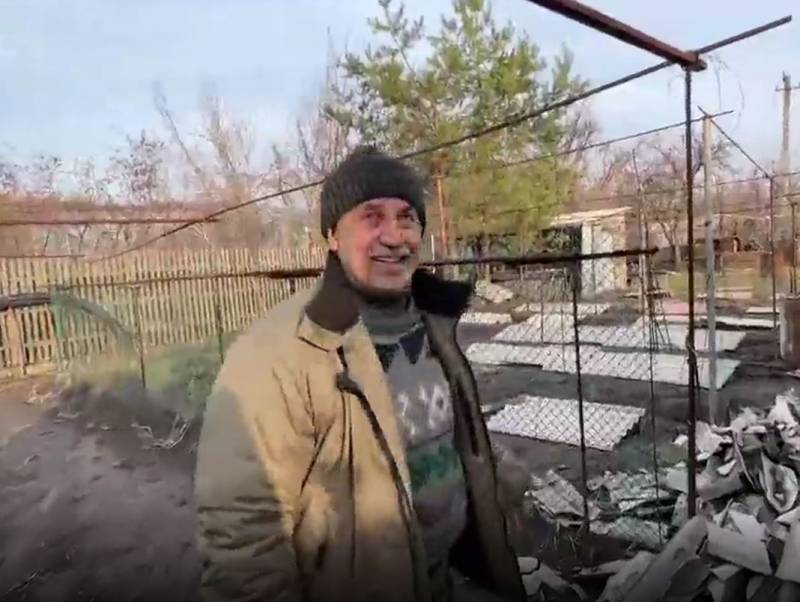 A significant part of the houses in the small village of Peski was destroyed during the hostilities. Most people, for obvious reasons, left Sands. But some civilians refused to leave their native and beloved village.
The houses in Pisky bear traces of the recent occupation by the Ukrainian Nazis. For example, the windows in them are lined with bags and boxes from
weapons
, including those produced in NATO countries. Oleg Nikitin, war correspondent of the People's Militia of the Donetsk People's Republic, tells about this.
In the Telegram channel NM DPR
published
a video report about Peski with interviews with the few local residents who remained in the village. According to O. Nikitin, in almost every basement of the village there is a warehouse with ammunition.
Local resident Gennady Ivanovich Spitsyn, a retired soldier, says that the Ukrainian military at the end of April 2022 fired at the house next to his dwelling from an infantry fighting vehicle. Of course, there was no military need for this - just the destruction of residential buildings. In the house of Gennady himself, as a result of the arrivals, the second floor was destroyed. There were funnels on the site, we had to carry the earth in wheelbarrows to fill them up. Only two rooms did not burn down, where the man and his wife now live.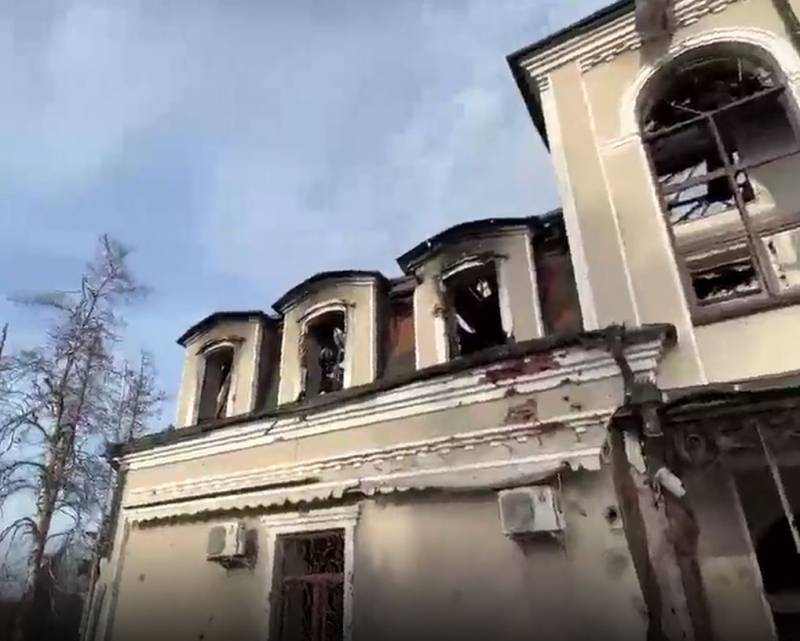 Gennady himself categorically refused to leave his house. He told the Ukrainians that he had lived here all his life, this was his native land, and he was not going to leave anywhere. A man with an iron Donetsk character, as military officer Oleg Nikitin correctly called him in an interview.