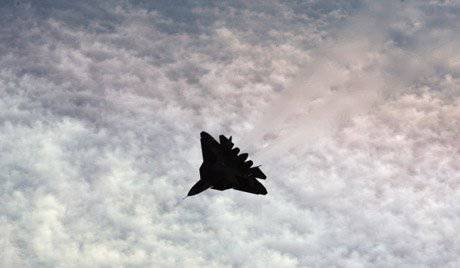 Peru's air force needs aircraft such as the fifth-generation Russian fighter T-50 (promising
aviation
Frontline Aviation Complex, PAK FA), claims the author of an article published in the local Generacion magazine.
It notes that three PAK FA fighters would be enough to deter a potential enemy. In the event of war, they will be able to fully control the airspace, ensuring that the Peruvian MiG-29 and Mirage-2000 airplanes are capable of delivering targeted and effective strikes to their positions, according to an article entitled "Meet PAK FA ). The plane that should have been bought. "
According to the author of the article, "given the state of Peru's defense capability, it is necessary to adopt the latest powerful
weapon
deterrence. "
The publication notes that the 5 generation fighter developed by Sukhoi has high combat effectiveness and is hardly noticeable to radars. The aircraft is able to simultaneously accompany several air and ground targets, the author writes.
According to its technical characteristics, this multifunctional aircraft surpasses the American F-22 Raptor at a lower cost, the newspaper notes.
As reported, three fifth-generation aircraft involved in flight tests in Russia. T-50-4 will join them by the end of the year. Work on the creation of the export version of the fifth-generation fighter - a promising multi-purpose fighter (PMI) - is being carried out jointly with the Republic of India.
The PAK FA program provides for the creation, organization of serial production and adoption of the fifth generation fighter aircraft. This will increase the combat potential of the Russian Air Force grouping, help bring the aviation and related industries to a new production and technical level, give impetus to the development of scientific schools, and ensure a steady load of defense industry enterprises, Interfax notes.
Compared with the fighters of previous generations, the PAK FA has a number of unique features, combining the functions of a strike aircraft and a fighter. The use of composite materials and innovative technologies, the aerodynamic layout of the aircraft, measures to reduce engine visibility provide an unprecedentedly low level of radar, optical and infrared visibility. This makes it possible to significantly increase combat effectiveness in work both on air and ground targets, at any time of the day, in simple and complex weather conditions.