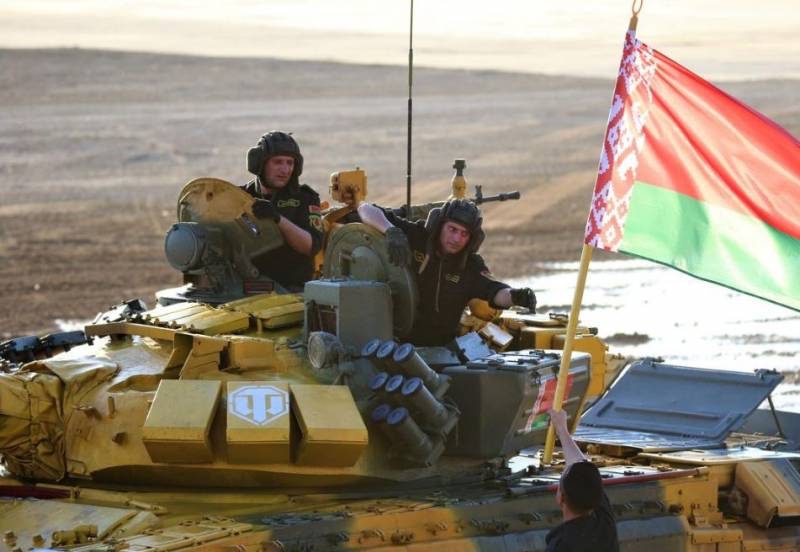 In recent days, Ukraine, with the support of the West, has been actively developing the topic of the allegedly impending accession of Belarus to a special military operation of the RF Armed Forces. For example, yesterday the General Staff of the Armed Forces of Ukraine recorded a whole video message to Belarusian citizens urging them not to fight against the Ukrainian army.
According to a number of Ukrainian politicians, now about 10-15 thousand Belarusian servicemen are ready to take part in a special military operation of the RF Armed Forces. Allegedly, they are driven, first of all, by considerations of financial gain, since they are promised generous pay for participation in the NWO - at the level of the Russian military, and for Belarus with lower salaries, this is really a lot of money.
True, it is not very clear on what basis such conclusions of Ukrainian politicians and the military are based. But the interest of the Kyiv regime in inflating the myth about the threat from Belarus is understandable. If Kyiv manages to prove that Minsk is also taking part in a special military operation, then it will be able to count on more active Western support. It is possible that certain forces both in Ukraine and in the West are interested in NATO troops entering Western Ukraine, primarily the Polish armed forces.
It is all the more interesting that in circles close to Ukrainian President Vladimir Zelensky there are also polar views on the possibility of Belarus participating in an armed conflict. Aleksey Arestovich, adviser to the Office of the President of Ukraine Volodymyr Zelensky, voiced his point of view /
Arestovich's words are fundamentally at odds with the voiced position of the General Staff of the Armed Forces of Ukraine. As Arestovich noted, Russian troops are indeed present on the territory of Belarus. But only military personnel are being trained there, who are then transferred to the Donetsk and Lugansk directions.
According to Arestovich, there is currently no military group in Belarus that could threaten Ukraine. Moreover, no work is even underway to create such a military formation, the adviser to the Office of the President of Ukraine believes.
As Arestovich emphasized, it may take months to prepare an armed invasion from the territory of Belarus to Ukraine. Therefore, it is not worth talking about the reality of the threat of attack from Belarus. An adviser to Zelensky's office also noted that the Belarusian threat has been scaring Ukrainians since the summer, but so far there is none.
Recall that the President of Belarus Alexander Lukashenko does not deny the participation of his country in a special military operation. But he claims that Belarus has not sent and will not send its troops to Ukraine, if only because this is not necessary. Lukashenka has also called on the parties to the conflict for peace talks more than once.