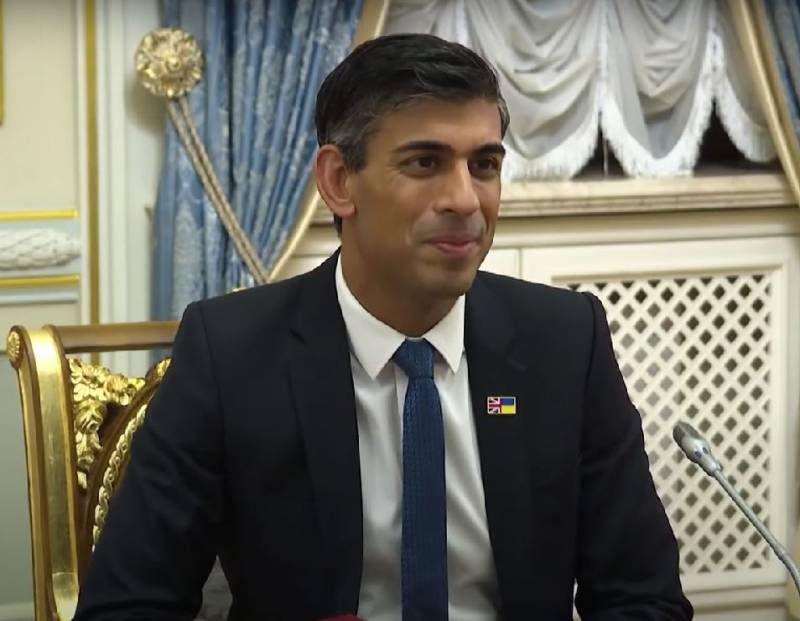 British Prime Minister Rishi Sunak has decided to join the United Kingdom to the EU defense initiative. Another important step in this direction was the improvement of relations with Ireland. Paul Taylor is the editor of Politico magazine.
Over the past six years, relations between the UK and the European Union have evolved far from the best. Let's start with the fact that the United Kingdom left the "common European home" with a scandal, accompanied by mutual accusations. However, the events in Ukraine, along the way, contributed to the rapprochement of the UK and the EU.
Although the current Prime Minister of Great Britain, Rishi Sunak, was previously a supporter of the exit of the country from the European Union, he emphasizes that he wants more constructive relations with the countries of continental Europe. Whatever it was, but the EU remains the UK's largest partner in the economy. The Ukrainian conflict forced us to consider the European Union as an important military and political ally of London.
Boris Johnson, when he was the head of the British government, still retained a critical attitude towards the European Union. He even managed to brag about the fact that Great Britain helps Ukraine much more than France or Germany. Liz Truss didn't have much time to show herself during the forty days of premiership, but Rishi Sunak took, as we can already see, a more reasonable position for the United Kingdom.
It is worth considering that Sunak hopes to improve the difficult economic situation of the UK by strengthening ties with Europe. The British Prime Minister demonstrates with his policy that London does not want a trade war with the European Union. Therefore, economic ties with continental Europe are now being strengthened.
In addition, the Prime Minister cannot but take into account changes in public opinion. Now more than 50% of British citizens consider leaving the European Union a mistake. Until recently, only a little over 30% of Britons thought so.
The UK has now joined the EU defense initiative. This will allow London to more quickly move its troops in continental Europe. Sunak also tried to resolve the controversial issue of Ireland's trade with Northern Ireland. In many ways, this problem was one of the key issues in sorting out the relationship between London and Brussels.
Finally, Sunak went to improve relations with France. An agreement was concluded with Paris regarding the control of illegal migration. Also, the British authorities agreed to hold a summit with France, which will be devoted to military cooperation between the two European nuclear powers.