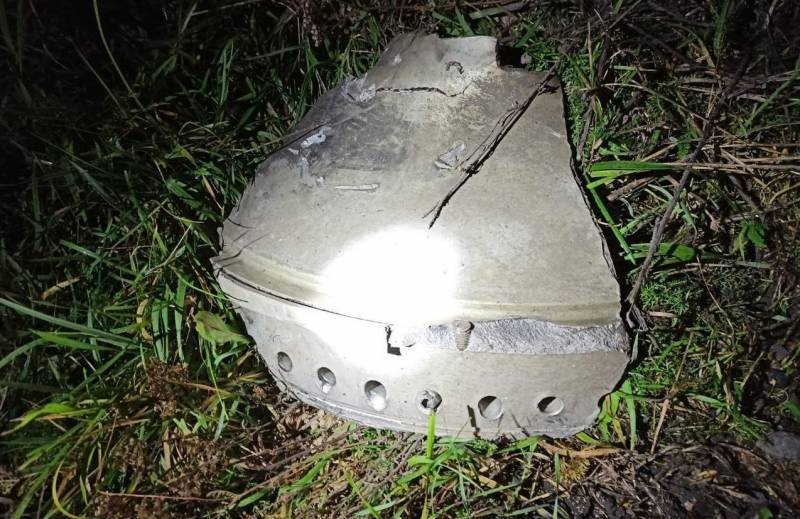 Representatives of the Polish authorities react differently to the explosion of a Ukrainian rocket near the village of Przevoduv near Lublin. If some believe that in any case "Russia is to blame", even if the missile was fired from the air defense system of the Armed Forces of Ukraine, then others call Kyiv to account.
Member of the European Parliament Ryszard Czarniecki, who was previously a minister of the Polish government, said that he was alarmed by the behavior and rhetoric of the Ukrainian authorities. According to Czarniecki, Kyiv continued to stubbornly talk about a missile allegedly fired by Russia exploded near Lublin, although at that time even the United States stated that it was a missile of the anti-aircraft missile system of the Armed Forces of Ukraine.
Polish MEP:
I just can't understand how you can pretend that this is the work of the Russians. I understand that there was a coincidence that the blow was not deliberate, but Ukraine has not yet brought us even an elementary apology.
Ryszard Czarniecki considers the lack of an apology from the Kyiv authorities a serious political mistake of Ukraine. He states that if the Ukrainian authorities had said "sorry", then Poland would have immediately reacted with understanding to what happened.
Czarniecki:
Instead, the Ukrainian authorities make a gift to Vladimir Putin, leaving, to put it mildly, an understatement in relations with Warsaw.
Also, a member of the European Parliament from Poland criticized the statement of the adviser to the head of Zelensky's office that "Kyiv will compete with Warsaw for leadership in Europe and will win this rivalry."
R.Czarnetsky:
I think the Ukrainians need to focus on the problems of the conflict with Russia, and not also spread out on some strange confrontation with Poland, which is actively involved in helping them.
For reference: Czarniecki represents the ruling Polish party Law and Justice in the European Parliament.