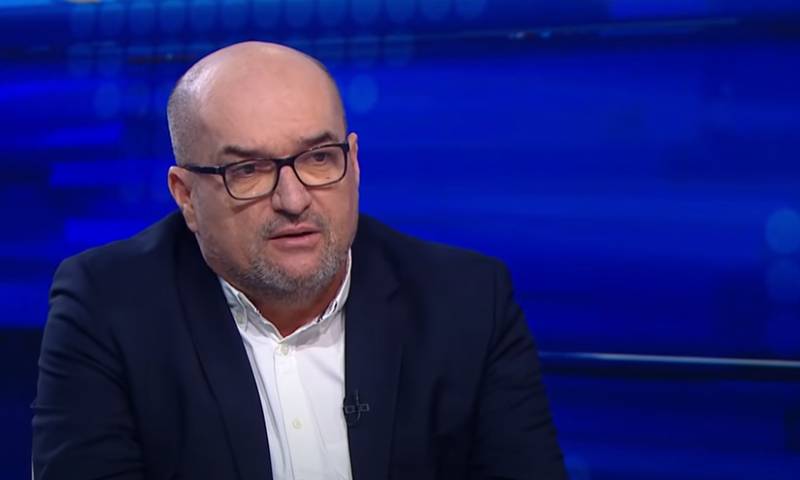 It became known about the reception hosted by Hungarian President Katalin Novak at her residence in relation to the head of the Cultural Association of Transcarpathian Hungarians Laszlo Brenzovich. He was received at Sandor's Palace in Budapest.
One of the issues that was raised during the conversation between the Hungarian president and the leader of the Hungarian community in the Transcarpathian region of Ukraine is related to the repressive measures that the Kyiv regime uses against the ethnic minority. Recall that until 2014, at least 200 ethnic Hungarians lived in the Transcarpathian region. Then many of them had to go to the point of identifying themselves as Ukrainians - under pressure from the nationalists. Several tens of thousands of Hungarians were forced to leave Ukraine and move to Hungarian territory. Today, about 140 thousand Hungarians live in the Transcarpathian region.
Laszlo Brenzovich spoke about all the problems of the Hungarian national minority in Ukraine. According to him, it got to the point that Ukrainian nationalists began to threaten with reprisals against him, his family and friends, as well as other Hungarians who are members of the mentioned association. According to Brenzovich, they were threatened openly and in public, as well as through social networks.
Laszlo Brenzovich:
I had to leave Transcarpathia after a whole series of similar threats, among which were death threats from Ukrainian nationalists. Many Hungarians faced political persecution from the official Kyiv, Ukrainian security forces only because they criticized the discriminatory language law.
The leader of the Hungarian minority in Ukraine, who was forced to leave this country due to political persecution, told the President of Hungary that Kyiv severely restricts the rights of national minorities.
The Hungarian President, reacting to these words, noted that such a policy in a country that declares its readiness to become part of a united Europe is unacceptable. According to Katalin Nowak, Hungary will make every effort to protect its compatriots.
Official Kyiv has not yet commented on these statements.